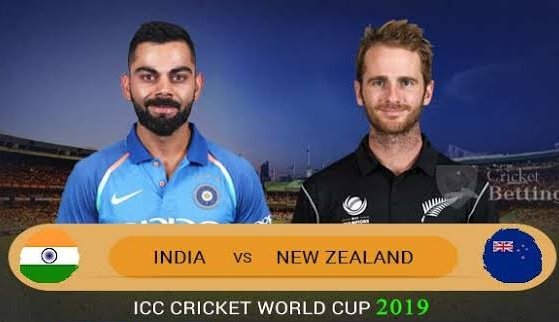 ICC World Cup 2019: Clash of the unbeaten, Team India to face Blackcaps at Trent Bridge
The 18th match of ICC Cricket World Cup 2019 will be played between India vs New Zealand on 13 June in Nottingham. But there is a threat of rain on this match. It has been raining in Nottingham for last two consecutive days. Because of this, the practice sessions of both the teams that were to be held today had to be canceled. According to the Meteorological Department, there can be heavy rain in Nottingham for the next two days. Which will start Wednesday morning and will last until Thursday afternoon.
Both the Teams have been in undefeated in this Worldcup. India and New Zealand have undoubtedly been on a roll but both teams' trajectory remain different. The injury to Shikhar Dhawan
is a blow, for the left-hander had just stroked a terrific hundred against Australia.
India have been dominant throughout the course of their two matches, whereas New Zealand, despite making it three out of three, have endured a few slip-ups.
New Zealand pacer Lockie Ferguson before the Match said his team was determined to get the full 2 points against India.
"It's the World Cup. We're playing against India in the World Cup and it's an opportunity to get two points and we don't want to get rained-out games," he said.
"I don't think any players do but if that happens then so be it. We can't control that but we're looking forward to playing India and getting some confidence against them."