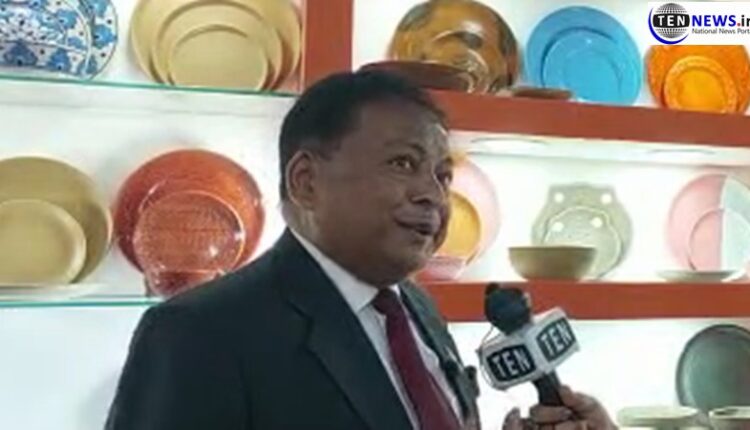 IHE 2022 progressing well, hoping for a successful expo, says fair president Hari Dadoo
Ten News Network
Greater Noida (04/08/2022): At the India International Hospitality Expo 2022, the Fair President Mr. Hari Dadoo, also an exhibitioner at the Expo was interviewed by Ten News on Thursday.
His company, Dadoo Ceramics is known for its high-quality ceramic and pottery products. They have a variety of products including tableware, tea & coffee mugs, flower vases, etc.
When asked about his product line, Mr. Hari states that design and quality are two of the most important aspects of manufacturing in their company. The beautiful ceramics are made as per US standards, they are tested in labs and also exported to America.
Dadoo also notes that the demand for such products is always high because tableware and kitchenware are things needed in every household.
Speaking about the Expo currently held in Delhi NCR, Mr. Hari mentions that the show is progressing very well. "It's the second day of the Expo and the show's beauty is better than before, I thank all the exhibitioners for their contribution. We expect all four days of the Expo to be successful and visitors incoming from Europe, Nepal, and Bangladesh", he said.
The India International Hospitality Expo is a B2B trade expo for hospitality industry stakeholders to showcase their innovations and technologies and forge partnerships.