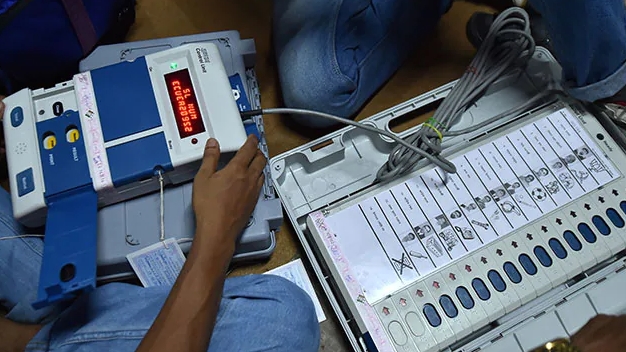 In run up to 2024, EC begins 1st level of EVM checks across country
Ten News Network

New Delhi, 09th June 2023: In a preparatory move for the 2024 Lok Sabha elections and the five assembly elections due later this year, the Election Commission of India has initiated first-level checks of EVMs and paper trail machines across the country in a phased manner.
The mock polls that are also a part of the first-level check (FLC) process will be initiated soon. Sources confirmed that it would be a pan-India exercise and that FLC will take place across the country in a phased manner, including all constituencies of Kerala.
This comes as the Election Commission authorities were addressing queries on the mock polls in Kerala's Wayanad Lok Sabha constituency, which fell vacant following the disqualification of Congress leader Rahul Gandhi.
The Lok Sabha seats for Pune, Chandrapur (Maharashtra), Ghazipur in Uttar Pradesh, and Haryana's Ambala are also vacant.
The FLCs would also involve a thorough check of the electronic voting machines and paper trail machines for any mechanical flaws by engineers of BEL and ECIL, the two PSUs that manufacture the two pieces of equipment. While a mock poll is also held to check the two machines in the presence of representatives of political parties.