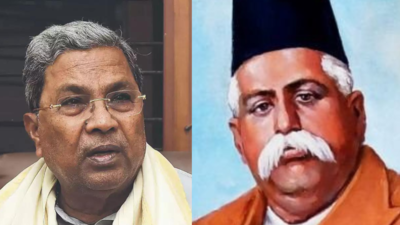 Congress, BJP lock horns over revising schoolbook texts in Karnataka
Ten News Network

New Delhi, 09th June 2023: The leaders of Congress and the BJP today clashed over the Karnataka government's decision to remove the lessons on RSS founder Keshav Baliram Hedgewar from school textbooks.
Madhu Bangarappa, the BJP's Karnataka Primary and Secondary Education Minister, stated that schoolbooks will be changed beginning this year. He said that old books will not be recalled, but supplementary textbooks with instructions on what to teach and what to leave out would be distributed to schools.
Students already had the old textbooks because the academic year began before he took over, Mr Bangarappa said, and he offered supplemental reading to help with the transition.
"Union Minister Rajeev Chandrasekhar has remarked that the suspected removal of courses on would be a "crime against youth." BK Hari Prasad, a Congress MLC, has alleged that the incoming Karnataka administration will not allow the addition of chapters on Hedgewar, whom he also called a "coward" and a "fake freedom fighter."
The BJP has also called on the state government to apologise, claiming that the Congress is distorting history.