Independence Day celebrated with much gusto and fervor at India Expo Mart
Greater Noida, 15th August 2022:. The 75th Independence Day Celebration witnessed much fanfare at India Expo Mart, with key dignitaries including Rakesh Kumar, Chairman IEML, Dileep Baid, Vice chairman (EPCH), Prince malik and D Kumar, Members COA EPCH, C P Sharma, President HHEWA, OP Manchanda, President, Gautam Buddha welfare society (CSR initiative of IEML), Hari Dadoo, President, marking their presence in the flag hoisting ceremony.
Guests from overseas buying group Costplus (242 stores), also marked their presence at the event and thoroughly enjoyed the patriotic performances.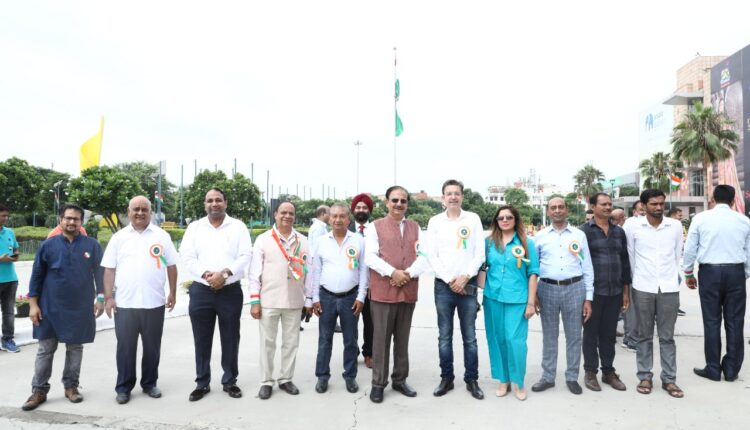 Following the flag hoisting, Rakesh Kumar joined children in releasing tricolour balloons in the sky. Cultural activities and Dance performances by children of Gautam Buddhha society of Social Welfare also enthralled guests during the celebrations.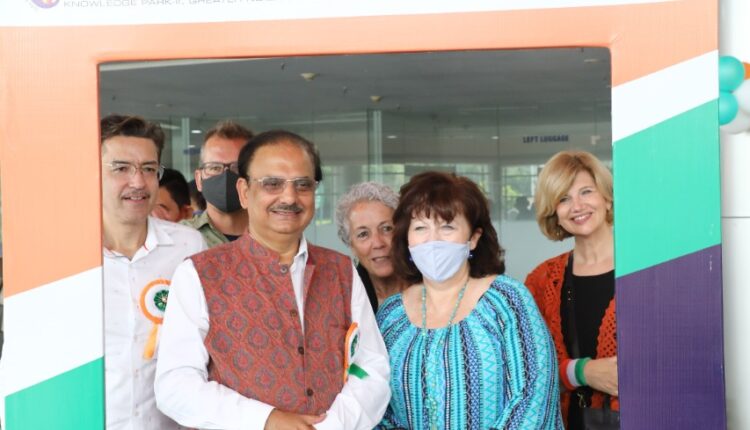 In conversation with Ten News Network, Rakesh Kumar, Chairman of India Expo Mart, stated that "Independence Day is being observed differently this year than it has in the past, The entire nation is vibrating differently."
"India has the world's greatest youth population, and based on this demographic, I believe India's future will be golden and brilliant. In the future years, everyone's eyes will be on India from all over the world, given the IMF and another organisations' data, the rise of GDP in front of India, and the manner we are growing," he added.
"In terms of growth, India offers a great potential," Kumar concluded.