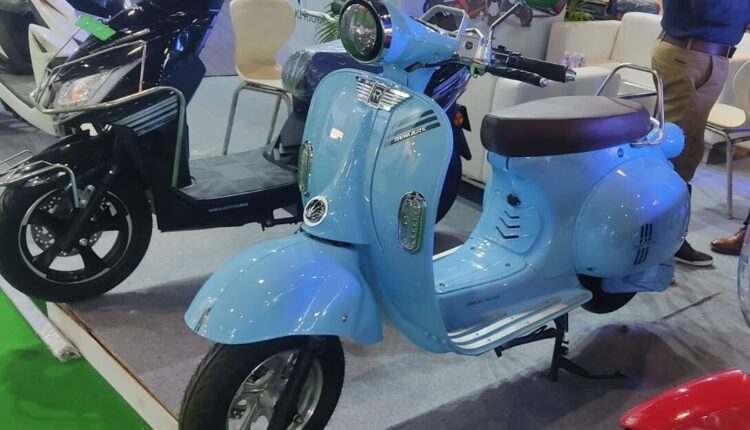 India eMobility Show 2023, showcasing latest models, cutting-edge technologies in EV industry, opens at India Expo Mart
TEN NEWS NETWORK

New Delhi, 24 March 2023: India eMobility Show 2023, organized by Valiant Products & Services Pvt Ltd, successfully kickstarted at the India Expo Centre and Mart in New Delhi yesterday. The much-awaited event brought together leading players in the electric vehicle (EV) industry, including decision makers, business leaders, entrepreneurs, industry experts, investors, and enthusiasts to discuss the future of eMobility in India.
The ribbon cutting ceremony was attended by His Ambassador of Italy to India, Ravi Nandan Sinha, Director, MSME Business Forum along with several other dignitaries. The event unfolded with great enthusiasm and excitement, as attendees explored the exhibition halls to get a glimpse of the latest developments in the eMobility sector. The India eMobilityShow 2023 featured top notch exhibitors showcasing latest models, cutting-edge technologies and disruptive innovations. The event also featured a series of insightful keynote addresses by prominent industry leaders and experts including and panel discussions on key topics such as India & Global EV Outlook, EV Adoption Trends, ESG, Sustainability & Climate Tech, etc. "We are thrilled to launch the India eMobility Show 2023, and we are grateful to all our esteemed participants for gracing us with their presence," said the organizers at Valiant Products & Services Pvt Ltd. "The event promises to be a great opportunity for all stakeholders in the electric mobility ecosystem to come together, share knowledge, and drive the industry forward."
The India eMobility Show provided participants with an opportunity to share insights and knowledge, forge partnerships, and develop effective strategies to drive sustainable mobility growth in India. The event's inclusive and comprehensive approach made the wait worthwhile and left participants eager for its upcoming editions.