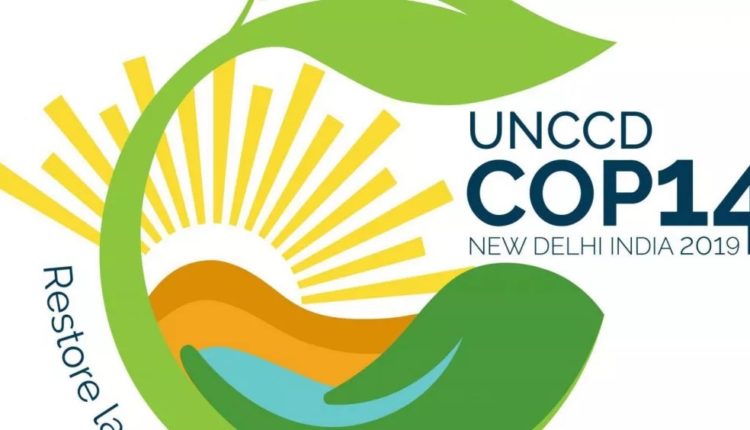 India Expo Mart to host United Nation's mega-conference from 2nd September
Saurabh Kumar / Baidyanath Halder
Greater Noida : India Expo Mart Greater Noida is gearing up for first mega global event that will begin from September 2nd onwards. The United Nation Convention to Combat Desertification COP -14 will have the fourteenth session of the Conference of the Parties, that will take place from 2 to 13 September at the India Expo Center and Mart.
The global conference is expected to review the progressive work, especially during the last two years, to control and reverse the further loss of productive land from desertification, land degradation and drought. Over 5,000 representatives from over 196 countries will participate in the global conference hosted by The Ministry of Environment, Forest and Climate Change of India.
As it will be a mega event which will be attended by a large number of foreign delegates, VIPs and VVIP's including Uttar Pradesh CM Yogi Adiyanath, the district administration is carrying out the preparations in full swing.
From September 1, the security of India Expo Mart will be taken care of by the police administration and the premises will get divide into four zones. One thousand additional police personal will be deployed in the nearby area to ensure the security of foreign delegates. On September 9th Prime Minister Narendra Modi is also expected to visit but there is no official confirmation yet. During his visit additional one thousand Para Military Jawans will be deployed.
Meerut Commissioner Anita Meshram conducted a review meeting with other senior officials of the district at Expo Mart and directed to complete all the preparation in time. She also instructed officials for Local Intelligence Unit (LIU) verification.
Meanwhile, Alok Singh, IG Meerut range, instructed officials and staff to get theirhj passes so that there should not be any problem while changing shifts of security personnel. During the meeting, DM BN Singh, Vaibhav Krishna SSP Gautam Buddh Nagar, Narendra Bhooshan CEO Greater Noida Authority along with SDM & ADM's were also present.