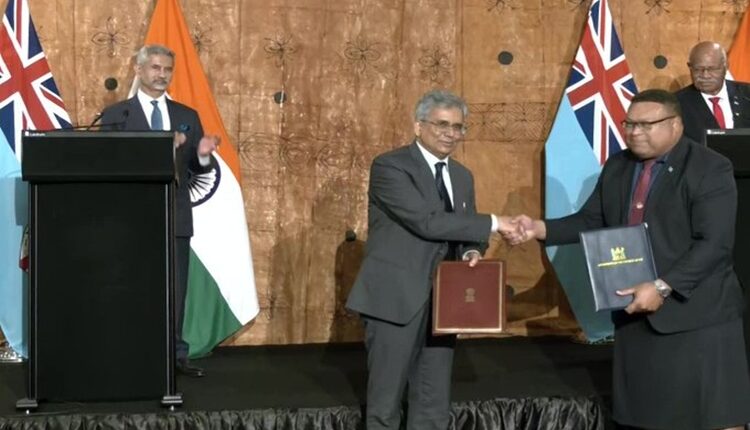 India-Fiji sign visa waiver agreement, discuss measures to strengthen ties
Ten News Network
Delhi (India), February 16, 2023: The Prime Minister of Fiji, Sitiveni Rabuka, thanked India on Thursday after External Affairs Minister S Jaishankar announced a visa waiver agreement for diplomatic and official passport holders on a three-day visit to the Pacific island nation.

Rabuka expressed his gratitude for India's assistance during the COVID pandemic and said that Fiji was "very fortunate to have such a great power and economy talking to us." He added that they have been "friends with India," and that they "will continue our relationship."
The visa exemption will allow both countries easier access to opportunities for collaboration, discussions, and meetings at all levels. It will also enable Fijian travelers to enter India for medical treatment, education, and other purposes.
Jaishankar praised India and Fiji's "close and long-standing ties" and thanked Fiji for hosting the 12th World Hindi Conference, saying the arrangements made by the Fijian government were "exceptional."
The announcement of the visa waiver agreement comes amid reports that Fiji had terminated an agreement with China signed in 2011 to train its police as China looks to extend its influence in the Pacific. Rabuka had previously indicated that Fiji would pivot away from Beijing under his leadership.
The agreements made between India and Fiji this week have strengthened ties between the two countries and are sure to benefit both nations in the years to come.