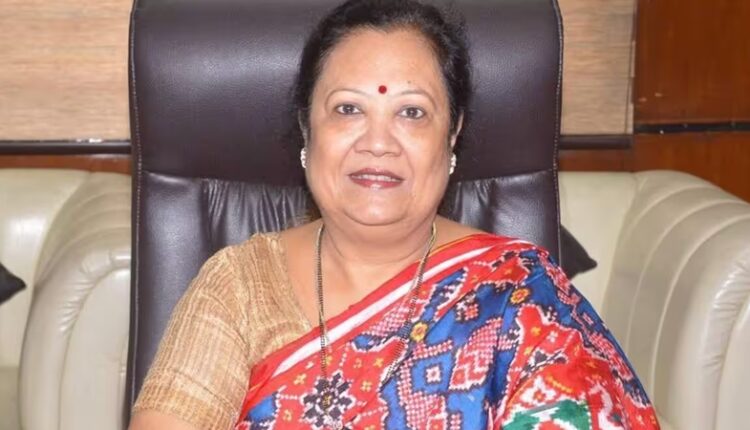 Mumbai (14/09/2023): The Ministry of Textiles in partnership with The South India Textile Research Association (SITRA) organized 'Meditex 2023: International Conference on Scope and Opportunities in Medical Textiles under National Technical Textiles Mission (NTTM), on 13th September in Mumbai.
There were multiple technical sessions in the conference including Recent Advantages and Prospects of Medical Textiles; Import Substitute: Scope and Demand of Indigenous Medical Textile Products; Entrepreneurial Pathways in medical textiles – from concept to market; Future Direction of Medical Textiles; and Standards, Certification and Regulatory Requirements. A book on 15 years of Research in Medical Textiles: A Crystal Jubilee Publication (2008 – 2023) was also released during the conference.
Officials and Representatives from Central Ministries, User Departments (Health & Medical) of Central and State Governments, Institutes, industry leaders, scientific experts, researchers, and professionals related to Medical Textiles participated in the conference.
Chief Guest, Darshana Vikram Jardosh, Hon'ble Minister of State for Textiles & Railways, Government of India, emphasized on focusing on innovation, increasing the commercialization of new products and enhancing the access to advancement in new technology in the area of medical textiles. Further, high level of collaboration must be fostered among research organizations, academia, and industries towards better utilisation of advanced technology, she further added.
She reiterated about India's transformation as the global leader of PPE Kits and masks. From being a non-producer of COVID Grade Personal Protective Equipment (PPE), India rose to become world's second largest producer and exporter of PPEs and N-95 Masks in a period of just six months during covid times, she highlighted further.
She highlighted that young minds and startups should be supported and strengthened in India, especially in the medical textiles segment, promoting the Atma Nirbhar Bharat and Vocal for Local vision of the Hon'ble Prime Minister.
She highlighted that the Government has been consistently providing policy support in the form of various initiatives launched including PLI Scheme for Textiles, PM MITRA Parks Scheme and National Technical Textiles Mission (NTTM) for strengthening the textiles and technical textiles ecosystem in India, holistically.
She urged various stakeholders to put forward their valuable inputs, which would pave way for creating a concrete roadmap for the future of medical textiles' industry in India and materialize the PM's vision of Kartavya Kaal.
Rajeev Saxena, Joint Secretary, Ministry of Textiles, Government of India, highlighted on the vitality of medical textiles due to its direct correlation with quality of life, despite low share compared to Packtech and Mobiltech in India.
He stated that the market share of medical textiles is growing strongly in India on the back of profound R&D and skilling in the area. Further, there's a need for repositioning of product focus in medical textiles in terms of global market and domestic market, he further emphasized.
He emphasized that wider innovation and research is required in the medical textiles, especially focusing on novel technologies and indigenizing the highly-imported medical textile items such as sanitary pads, diapers and other surgical sutures, among others.
Ministry of Textiles is also working with CDSCO on regulatory aspects of different medical textiles, he added. Ministry of Textiles will soon be notifying Quality Control Orders (QCOs) for 6 medical textile items including sanitary pads and diapers, among other, he further announced.
Rajeev Saxena also encouraged the industry and institutes to utilize the different guidelines under National Technical Textiles Mission (NTTM) including R&D in Technical Textiles products and Equipment thereof; Startup Guidelines (GREAT); and Education Guidelines 2.0, among others.
Dr. Sailesh Pawar, Scientist-F, ICMR-NIV highlighted on the tremendous scope of indigenous development of medical equipments in India. Medical textiles to play a pivotal role as India is preparing for health emergencies similar to COVID-19 pandemic, he further added.
Moreover, innovation in terms of bio-degradability is the need of the hours for strengthening sustainability and recyclability in the textiles industry, especially in the medical textiles landscape.
S K Sundararaman, Member, Council of Administration, SITRA appreciated the initiatives taken by Ministry of textiles to promote the technical textile sector.