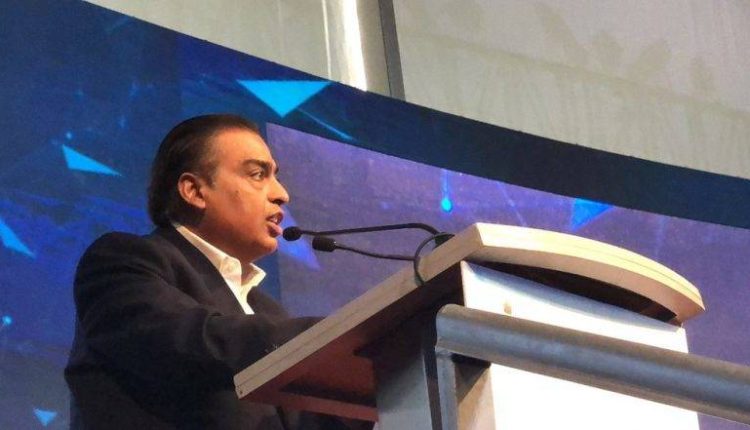 #IMC2018: India will become 5G ready by 2020: Mukesh Ambani at inauguration of Indian Mobile Congress
Ten News Network
New Delhi, (25th Oct, 2018): Reliance India Chairman and billionaire Mukesh Ambani was one of the prominent figures at the inauguration of the Indian Mobile Congress 2018. While delivering the inaugural address in New Delhi, he opined that India would be fully 4G and will be 5G ready by 2020.
The Indian Mobile Congress 2018 was attended by the likes of Mukesh Ambani of Reliance Industries Ltd, Sunil Mittal of Bharti Airtel, Kumar Mangalam Birla of Vodafone Idea, and cabinet ministers Manoj Sinha, Nitin Gadkari and Ravi Shankar Prasad.
Mukesh Ambani further added that JioGigaFiber will place India among top 3 broadband nations: Mukesh Ambani. "And from day one, JioGigaFiber will offer complete fixed-mobile convergence where Indians will travel seamlessly between mobile and fixed broadband networks 4G and 5G when on the move and Wi-Fi when indoors," Ambani said at the India Mobile Congress 2018.
"India will rise from a lowly 135th rank to being among the top three nations in fixed broadband at a pace that will surprise the world," he added.
At present, major rivals of Jio offer download speed up to 100 megabit per second for around Rs 1,000 per month for home users. Jio claims to offer around 10 times more speed to home users.
"Jio is committed to building a deep-fibre network across the country… and ensuring that every premise is connected with the highest quality network", said Ambani.
He highlighted that with India becoming the highest consumer of data, similar opportunities exist in broadband plans as well. "We now have a similar opportunity to replicate this success in fixed broadband as well," said the chairman.
Airtel's Sunil Bharti Mittal was also a key figure at the inaugural session of the Indian Mobile Congress. He said, "India has the highest growth of mobile phone users in the world and Airtel has 230 million of them. India's fast emerging eco-system of digital technology needs proper guidance. India is taking the lead in the most affordable mobile data plans in the world and India is the first to abolish roaming charges"