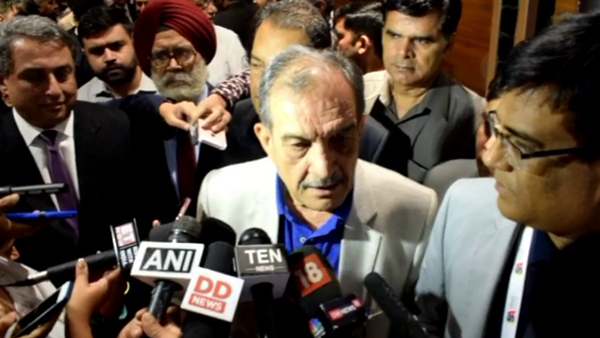 New Delhi: Today, the first International Steel Conclave was hosted by the Indian Steel Association and Messe Frankfurt India in the national capital.
The high profile conference is supported by the Ministry of Steel and was inaugurated and addressed by Chaudhary Birender Singh, Union Minister of Steel, Govt of India.
Over the last couple of years, the Indian Steel industry has been on a mode of capacity expansion. Building around 130 MTPA steelmaking capacity in April-Dec FY18, in expectation of a huge spurt in consumption .
Assessing the occasion, Chaudhary Birender Singh said,
"Even though ISA is a four year old association, while I was going through the work profile of this association, I saw brainstorming results in the sector of Steel in India. The market is advancing as new technologies emerge. The Indian Steel industry is fully in tune with the Government of India's vision of reaching a production capacity of 300 million tonnes per annum by 2030."
Speaking on the occasion, Naveen Jindal, Chairman of Jindal Steel said ,
"Jindal Steel has been implementing organic capacity expansion as well as participating in the ongoing bidding for stressed steel assets to make available steel to meet its growing domestic demand. The Indian Steel Industry requires hand holding from Government in terms of policy calibration to enable access to natural resources and capital to achieve the goal of 300 MT steel capacity by 2030 as envisioned in the National Steel Policy."
Speaking to Ten News, Minister Birender Singh said,
"ISA is a four year old association and the work it is being doing since then, is something a Steel Organisation should be doing since starting. It is predicted that the Indian growth story will continue its upward trajectory in the coming years.