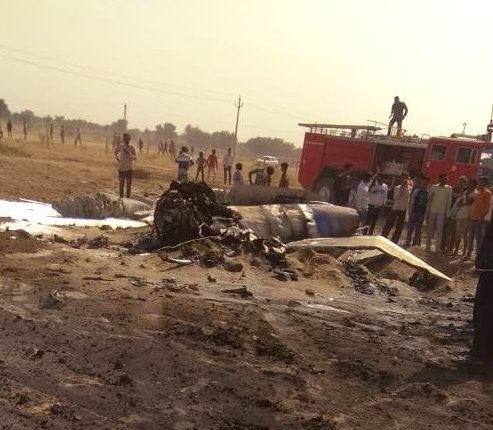 Today afternoon a MiG-21 aircraft on a routine mission crashed after getting airborne from Nal near Bikaner. Pilot of the aircraft ejected safely. Initial inputs suggest a bird hit. Court of inquiry will investigate the cause of the accident.
More recently, on February 27, a Mi17 helicopter of the Indian Air Force had crashed at Budgam in Kashmir. All six IAF personnel on board the chopper were killed. A civilian was also killed in the crash.
The MiG-21 fighter jet has been in the news recently after Wing Commander Abhinandan Varthaman, who was flying a similar aircraft shot down a Pakistani F-16 before crashing in Pakistan.
The MiG-21 is a supersonic jet fighter and interceptor aircraft, designed by the Mikoyan-Gurevich Design Bureau in the erstwhile Soviet Union.