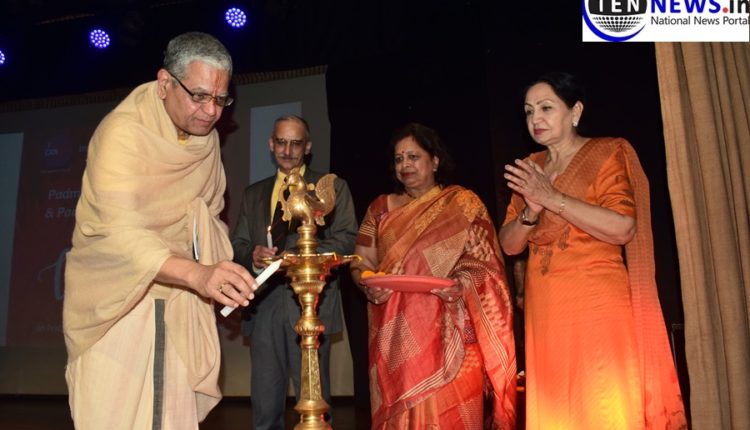 Indian Cancer Society Kicks off 'Artists Against Cancer' campaign 2020 with 'Vrindavan'
Vishal Malhotra/Lokesh Goswami Tennews New Delhi :
New Delhi (29/02/2020) : The Indian Cancer Society kicked off their 'Artistes Against Cancer Campaign 2020' with 'Vrindavan', a dance concert in aid of Cancer Awareness and Medical Assistance by World renowned dancers Padmashri Shovana Narayan (Kathak) & Padmashri Geeta Chandran (Bharatanatyam) at the Chinmaya Mission Auditorium, New Delhi.
The programme commenced with lighting of the ceremonial lamp and was followed by inaugural address by Jyotsna Govil (Vice Chairperson, ICS). She also introduced their two upcoming programs called E-Learning Course on Cancer Fundamentals; The course is proposed to increase self awareness on Cancer. The course has been specially designed in collaboration with Sri Guru Tegh Bahadur Khalsa College, University of Delhi with help of various experts (Oncologists, Nutritionists and many more) and e-Chaitanya.
It was followed by the introduction of the relevance of Vrindavan by Guru Srivatsa Goswami and then the mesmerising dance presentation by two Doyennes of Classical Dance in tandem. Padmashri Shovana Narayan (Kathak) & Padmashri Geeta Chandran (Bharatanatyam) displayed the pan-India devotion to the Lord Krishna through their respective dance forms from North & South India.
It was a treat to watch the legendary artists perform for nearly 2 hours. Both the dancers were full of energy and enthusiasm, one could have felt the positive vibrations around in the soothing atmosphere. It seemed like the audience were on an unforgettable musical journey.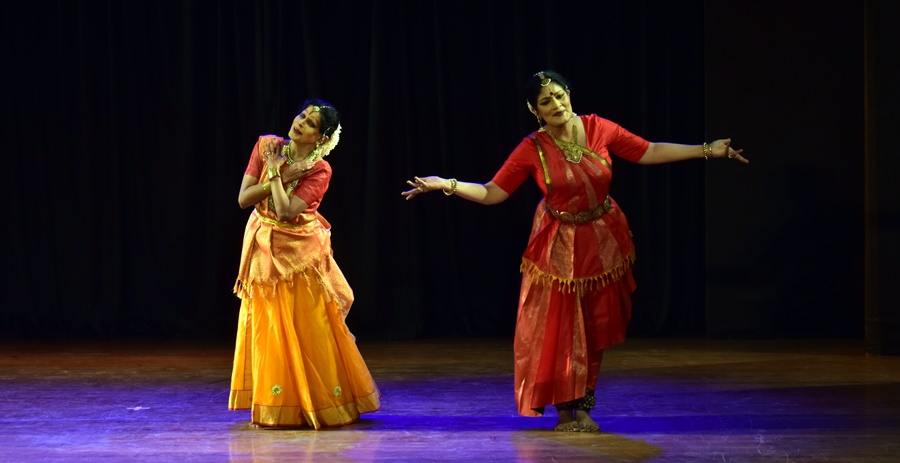 "It's an honour and I'm very happy to serve society & needy people. I've been performing for various cause where I feel I had the best audience ever," said Padmashri Geeta Chandran.
On this occasion Jyotsna Govil of Indian Cancer Society Delhi said, "Cancer is one of the leading causes of death. The total number of new cancer cases is expected to be around 14.5 lakh and India is likely to reach nearly 17.3 lakh new cases in 2020. We work towards elimination of Cancer through Awareness & Prevention. All musicians & dancers participate under Indian Cancer Society's Artistes against Cancer Banner."
Indian Cancer Society's Secretary Renuka Prasad said, "The aim of this concert is to highlight the issues surrounding a wide spectrum disease like cancer and the proceeds will go towards Indian Cancer Society's goal of spreading awareness and cancer screening at very nominal rates to the general public of Delhi NCR region. Our Statement of Intent has remained The Conquest of Cancer by Choice; not Chance over the years, she added.