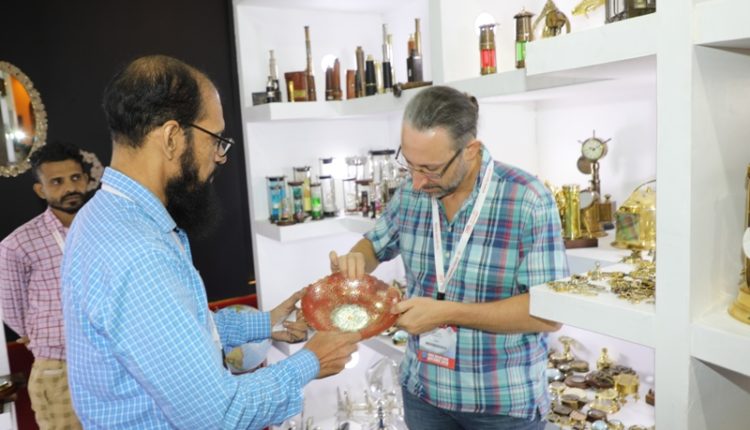 Indian Exhibitors receives overwhelming response from Overseas Buyers at IHGF Delhi Fair Autumn at India Expo Mart
Greater Noida – 17th October, 2019 –  "Indian exhibitors are happy with the visit of overseas buyers at 48th edition of IHGF-Delhi fair being held from 16 – 20 October, 2019 at India Expo Centre & Mart," said Shri Rakesh Kumar, Director General – EPCH.
Mrs. Omaya Sisemore of Earth's Treasures from USA and Ms. Antoinette Stander from South Africa who are visiting first time to IHGF-Delhi fair said that they are surprised to see large variety of Indian products on display by more than 3200 Indian exhibitors.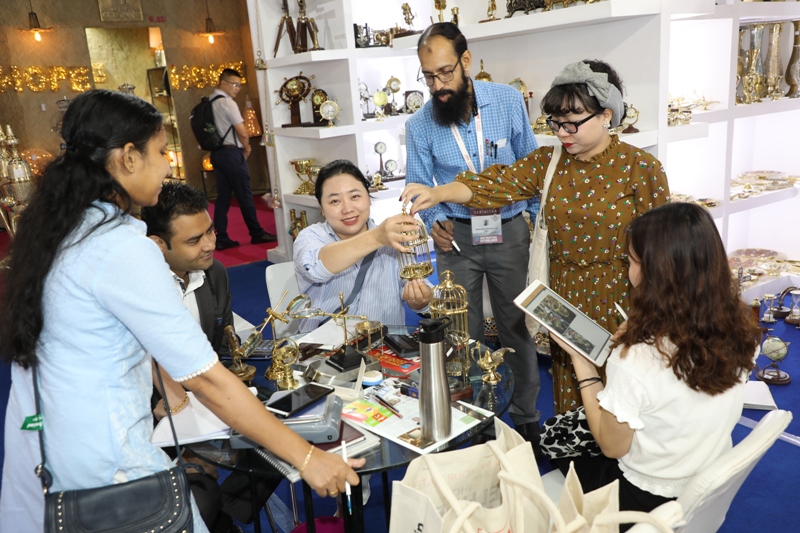 Another buyer Ms. Jesica Wilson  from USA who has been visiting this show for the last five years purchasing furniture and jewellery said that besides variety of products,  she found this edition of fair has focussed on Reuse, Refuse and Recycle theme towards initiative of environment consciousness in India.  She also said that she is very excited to visit next edition of the IHGF-Delhi Fair Spring 2020 to be held from 15 – 19 April, 2020.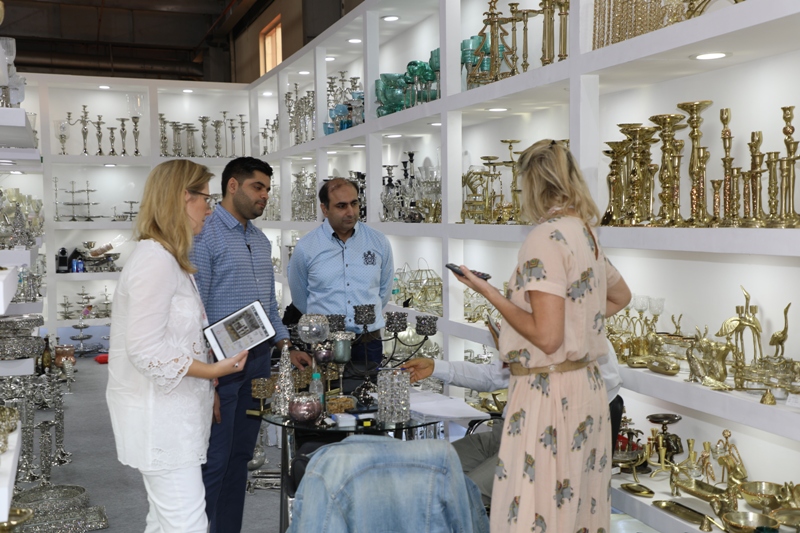 Another buyer from UK Ms. Susan Redford said that this is her 26th visit to IHGF-Delhi fair and for the last 20 years her company Namaste Ltd purchasing accessories, home décor, gifts, furniture and incense from India.  She also said that with passing of time, IHGF-Delhi fair has got better and keeps on taking new initiatives every year.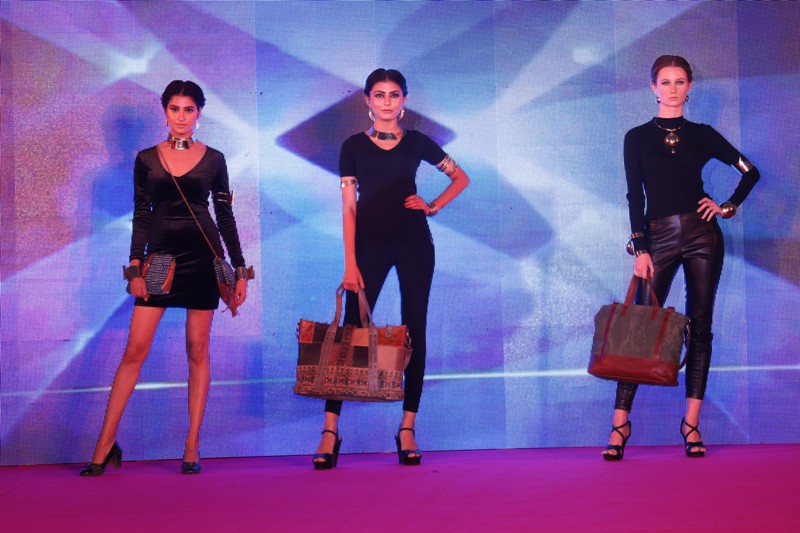 Fashion show was one of the main attractions on second day of the fair and models on ramps displayed attires, fashion jewellery and accessories contributed by the exhibitors such as Krocks Jewellery, Oriental Exports, Sia Crafts, Vinayak Exports, Kenway Sartaj.