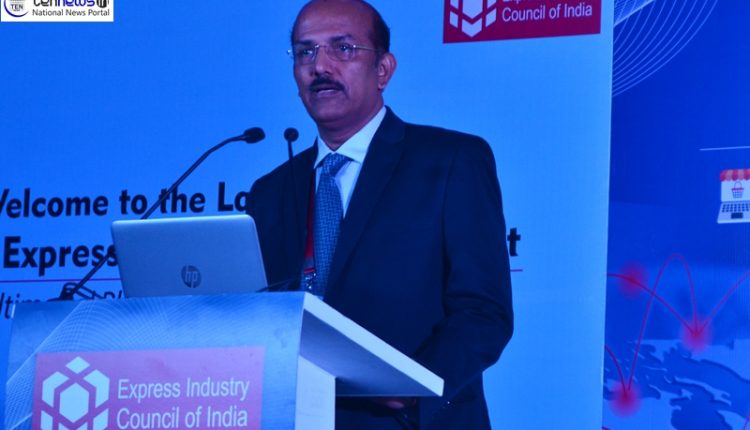 Indian express industry grows at 17%, contributes RS 5,000 crore to the national exchequer in FY 2017, says report
KASHIF HASNAIN (PHOTO/VIDEO BY SAURABH SHRIVASTAVA)
New Delhi: As one of the fastest growing markets globally, the lndian express industry is expected to grow at a CAGR of 17% and reach Rs 48,000 cror by 2023, according to an independent study led by Deloitte.
The report titled 'lndian Express industry-2018: A multi-modal play in building the ecosystem' forecasts this growth as being primarily driven by the growth of cross-border and domestic e-commerce in lndia, and significant demand from the small and medium B2B segment.
Speaking on the report launch, Chief Operating Officer, EICI said, "The express industry is a key enabler for the growth of india's trade and economy. Factors such as ease-of-logistics will increasingly play a critical role in attracting investments into the country, which will in turn support the development of several industries involved in manufacturing. We are pleased to see the industry sustaining its growth momentum, and also acting as a major contributor to employment generation within the country."

The report highlighted that with the rise of new age business models and SMEs, and economy on the path of revival, there has been a considerable focus on improving lndia's logistics performance. It also indicated that the industry grew at 15% CAGR over the past five years and is estimated to be worth Rs 22,000 crore in FY17.
In FY17, the express industry contributed Rs 3,000 crore in Service Tax and Rs 2,000 crore in Custom Duties besides direct taxes around employment creation, thereby contributing to the national exchequer.
The study attributes e-retaii to be a major growth driver for the industry with over 13 lakh shipments from this sector shipped daily. lt contributed INR 5,000 in FY17 to the lndian express industry. The distinct nature of this sector has also led to several new trends in the industry thereby challenging traditional express operations.