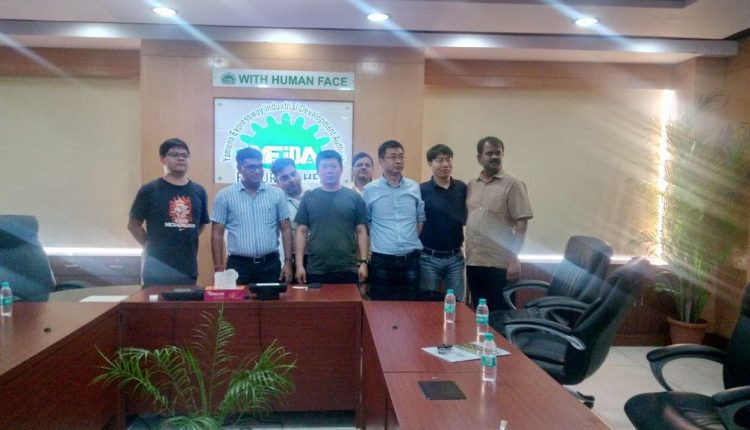 Chinese Mobile Manufacturing Unit Scouts for Land in YEIDA, Corporate delegation meets OSD!
Ashish Kedia
Greater Noida :
Land pockets falling under periphery of Yamuna Expressway Industrial Development Authority have become one of the most sought after, lucrative investment destinations in India. Many national and international companies have expressed interest to invest in this region. The upcoming Greenfield Airport project has only added more advantage to this region. Large number of MoU's promising investment worth crores in YEIDA region were signed during Lucknow Investors Summit.
Representatives of one such big firm today visited Yamuna Expressway Authority office in Greater Noida to take forward the promised project. One of China's top mobile manufacturing firms, Long Cheer Technology Co. Ltd. had signed MoU with YEIDA during investors summit at Lucknow.
A high level delegation from the company including General Manager of Holo (A LongCheer Joint Venture) Gavin, R&D Director Jhang Yuling and others visited Yamuna Expressway Authority office situated at Greater Noida and met with OSD Shailendra Bhatia to take forward the project.
A presentation concerning the project was given to office bearers during today's meeting. Long Cheer Technology Co. Ltd has vowed an investment of 300 crore and have sought 200 acre areas for establishing the mobile manufacturing unit.
Speaking about the same, YEIDA OSD Shailendra Bhatia said, "Long Cheer Technology Co. Ltd., a major Chinese manufacturing firm is seeking to invest around 300 crores in YEIDA area. We have offered them commercial land in Sector 32. This investment will be generating employment for around 1000 people".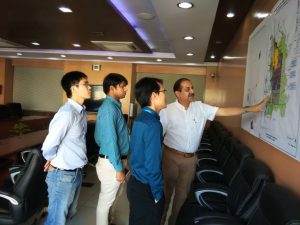 VIVO Scouts for Land To setup Unit :
Another major Chinese mobile manufacturing giant which has also captured a fair share of mobile users in Indian market is also looking forward to invest in YEIDA region. VIVO delegation has also met with YEIDA representatives at Greater Noida office and is looking to set-up an unit in 200 acre of land.
With all these huge investment coming in the region, Yamuna Expressway Industrial Development Authority area certainly looks ready to emerge as one of the biggest industrial hub's in the country.