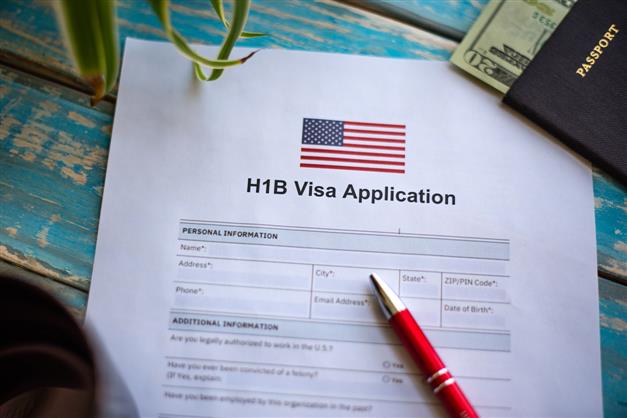 Indian Nationals file lawsuit against US govt over H-1B visa denial and Alleged fraud
Ten News Network

New Delhi(India), 14/08/23: Around 70 Indian citizens are suing the US government after their visa applications were denied due to alleged fraud by their employers. The plaintiffs contend that they were unaware of their employers' wrongdoings and are being treated unfairly as a result of their relationship.
According to the Indian plaintiffs' case, the Department of Homeland Security (DHS) refused to issue these individuals H-1B speciality occupation visas, notwithstanding their subsequent lawful employment with reputable businesses. According to Bloomberg, the plaintiffs contend that the agency assumed their guilt by association with these businesses, even though they were not directly involved in the alleged fraudulent conduct.
The plaintiffs in this action were hired by four IT staffing organisations, according to court documents: Andwill Technologies, AzTech Technologies LLC, Integra Technologies LLC, and WireClass Technologies LLC. These companies were accused of committing fraud by forging letters of employment and payroll records in order to enable immigrants stay in the United States.
According to the Indian plaintiffs' case, the DHS assumed that all of the individuals working at the four companies indicated above were participating in the fraud because of their relationship with the corporation.
Furthermore, several of the claimants say that they were denied visas even after leaving the companie, where the alleged fraud occurred. One of the claimants in the lawsuit, Siddhartha Kalavala, stated that he relocated to another company after working for a few months at Integra, one of the companies implicated in the scam. Despite this, Kalavala was denied a visa due to his previous involvement with the company.
According to the lawsuit, several others, were denied H-1B visas and were compelled to depart the United States.
It is worth mentioning that the DHS has yet to respond to the Indian nationals' case, according to the Bloomberg story.