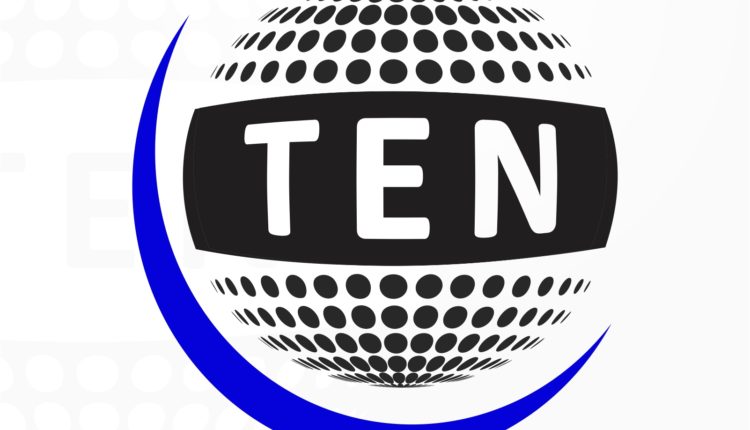 INDIAN REALTY GEARS UP FOR A PROSPEROUS NAVRATRA
The Indian subcontinent is a mix of cultures and throughout the entire calendar year, one or the other festival is being celebrated across the breadth of this country. The fervour is set on another tone from the month of March with the celebration of Holi which is very soon followed by the beginning of a new financial year. Everyone looks out for new opportunities to start new investments with the onset of a fresh financial year. Then after comes the festival of Navaratras which is considered by majority as the most auspicious time to invest and invest big in entities like automobiles, real estate, etc. Apparently, it becomes obvious for business houses to come out with something new or innovative in the market.
The real estate fraternity in the country has been very forthcoming with respect to providing lucrative deals during festive season, especially during the Navratras. Navratras are one of the most highly anticipated and regarded festivals in India. People in the country have a tendency of waiting for these days every year to make important purchasing decisions, property buying being one of them. Buyers generally wait out the time before festivals, especially the Navratras, to make a property purchase as it is considered an extremely auspicious time for buying any new asset. During times like these, developers also try to lure the interested buyers by offering various schemes and offers on their one or more projects. In this way, the demand for real estate is met very well during these occasions.
Like the last year, this year too, developers are gearing up to come out with something for their customers. NCR realty major Ajnara India Ltd. is all set to for the upcoming days wherein it has offered a variety of goodies on it's project Ajnara Le Garden coming up in Greater Noida West. In light to the offerings, Ashok Gupta, CMD, Ajnara India Ltd. says, "Navratras are considered to be an auspicious time for investing. And the best investment in today's time is property as the returns are higher and any scheme is a big draw for any buyer. We at Ajnara are providing a variety of offers to the buyers who book a property during this period at Ajnara Le Garden where buyers would be offered free club membership and a free covered car parking. The buyer would also be exempted from first transfer fees and will have the lease rent waived off along with dual meter and electrification charges."
Another leading developer, Ansal Housing would be offering bumper discounts this time around where in one can avail these at all of their completed projects which are ready to move in. Kushagr Ansal, Director, Ansal Housing elaborated further saying "A lot of our projects in various cities, such as the Ansal Palm Court in Jhansi, Ansal Town in Meerut, Ansal Town in Indore, Ansal Town in Meerut, etc. are all complete and ready to move in and the same would be covered under this scheme. The booking amount has been reduced to Rs. 1 lakh only and on the spot loan facility has been made available. We are also providing 50% discount on the processing for home loans." Premium offers have also been put out by Saya Group who have listed lucrative deals for their project in Indirapuram. Explaining further, Vikas Bhasin, MD, Saya Group said, "We have decided to allot a free car parking to every new buyer during the 9 days of Navratras at our project Saya Gold Avenue in Indirapuram. Along with it, every buyer would be provided with free Gold Club membership, however, this would exclude the monthly maintenance charges for the club. This the benefits are well visible to customers in the form of direct benefits and the trust factor can be up kept."
One of the fast moving real estate developers in the region, JM Housing has made changes in their payment plan to offer some instant relief to buyers making purchases during Navratras. Commenting on the same, Rupesh Gupta, Director, JM Housing said, "We have changed the payment plan to 30:70 on our project JM Florence located in Greater Noida West. Earlier, a buyer had to pay 40% of the amount upfront but now the same would be 30% which means a reduction of 10% on the actual amount. This is sure to ease out the stress on the pockets of the buyers which will mean they can arrange rest of the funds in due course as the project approaches completion." Another project in the region by the name of One Leaf Troy is also offering goodies on it's project. Rahul Chamola, MD, One Leaf Group explained, "We are offering 5 star split air conditioners equivalent to the number of bedrooms in the flats where a 2 BHK flat will come with 2 pre fitted air conditioners and a 3 BHK flat will come with 3 pre fitted air conditioners. In case a buyer does not want to go with these pre fitted appliances, he can avail of discount of Rs. 45,000 times the number of air conditioners they forego in the final amount for their purchase."
Taking a overall view of the situation, Kamal Batra, Chairman, Buniyad Group said, "The demand for real estate has been on a rise recently with positive sentiments floating in the market due to decreasing inflation along with policies and reforms being pushed along with. Passing of RERA from both the houses of the parliament was a big plus for the sector. Looking at the way demand is shaping up in the sector, it is very important to offer something new to the customers especially when they are anticipating the most. The way developers have come out with offers this Navratras, it would be hard for people to stay away from these lucrative deals."