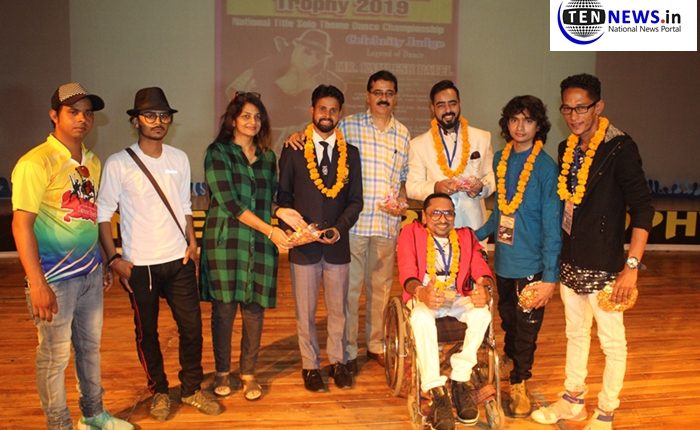 India's Dance Champion 2019 – Dance Comptetion Organised by Dance Sports Association
Baidyanath Halder
Greater Noida (01/06/2019) : On June 1 Dance Sports Association and Dance Sports Council of India had organized India's Dance Champion Trophy 2019 (National Title Solo Theme Dance Championship ) at Pragyan School Greater Noida.
The program began with lighting the lamp and welcoming of Guest by Ashok Srivastava , Patron of Rajnikant Academy and by the Pragyan School Principal Ruchika Sharma. During the program Rajnikant Thakur, Raj Kumar Bhati, Davander Nagar, Gajanan Mali, founder PariChowk. com, Ashok Srivastava graced the program with their presence.
In this Dance Champion competition, a total of 25 dancers participated from all across the country. Winner will be facilitated with 2-year scholarship and will be declared India's Dance Champion 2019. Under National Category in senior wing Aditya Yadav and in Juniors'Arya Tripathi clinched the title. All the winners were felicitated with medals and trophies.
Speaking at the event Principal Ruchika Sharma said "If we keep the never die attitude we will become successful . Celebrities present here are inspiration to our upcoming generations from whom they can take inspiration."
India's Dance Trophy 2019 | Photo Highlights | Dance Sports Association | Dance Sports Council Of India