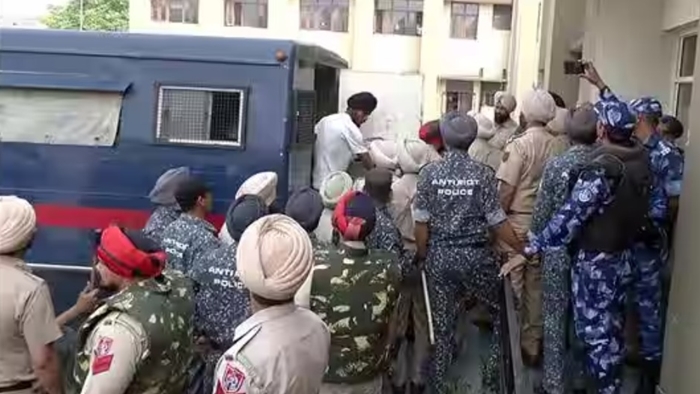 Indo-Canadian journalist faces death threat in Canada for reporting against Khalistanis
Ten News Network
New Delhi (India), March 23, 2023: An Indo-Canadian media personality in the Greater Toronto Area (GTA) has received death threats after featuring guests critical of "Waris Punjab De" chief Amritpal Singh, who is currently absconding in Punjab.

Pardeep Bains, the host of a Punjabi-language program, has been threatened with photographs of his family residence in the Hoshiarpur district of Punjab and the location of his studio in the GTA.
Some of the threats came through WhatsApp calls, originating in Pakistan and Malaysia, and he also received a threatening letter from the Khalistan Liberation Force in February. Bains has informed local law enforcement, the Peel Regional Police (PRP), about the threats.
Tension related to the issue is on the rise in Canada. Another Indo-Canadian journalist, Sameer Kaushal, associated with a Punjabi-language radio outlet in British Columbia, was threatened by nearly 200 protesters who had gathered in front of the Taj Park Convention Centre in Surrey on Sunday evening.
These protesters blocked the entrance to the venue that was to host India's High Commissioner to Ottawa, Sanjay Kumar Verma, for a reception organized by the Friends of India and Canada Foundation. Verma had to cancel his appearance due to safety concerns.
Kaushal reported that he was pushed and threatened in public in front of officers of the Surrey unit of the Royal Canadian Mounted Police, who remained mute spectators. He has yet to be contacted by the police over the incident, and no action has been taken against the mob that had gathered at the venue.
Tensions have escalated with the ongoing controversy surrounding Amritpal Singh and his organization. Bains is worried about his and his family's safety, as well as the safety of his staffers at the studio.