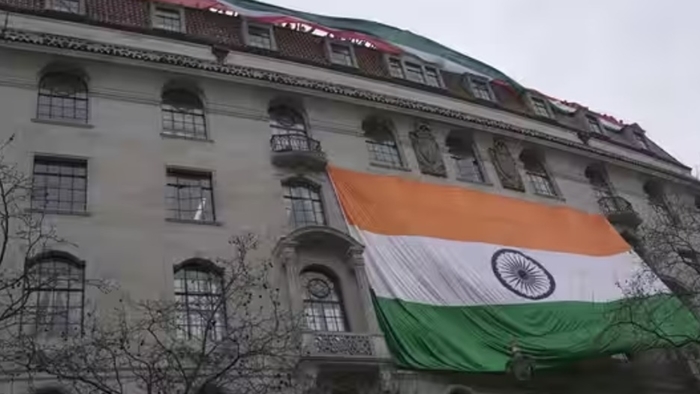 Protesters target Indian Mission in London, thwarted by heightened security
Ten News Network

New Delhi (India), March 23, 2023: Protesters targeted the Indian High Commission in London on Wednesday, throwing smoke flares and water bottles at the main gate. Despite the disturbances, police were able to contain the situation, ensuring the safety of the staff within the building.
The UK foreign secretary, James Cleverly, condemned the violence and assured heightened security measures for the Indian High Commission in London.
Cleverly acknowledged the strong relationship between the UK and India, highlighting the deep personal connections between the two nations. He further stated that the security of foreign missions in the UK is a serious issue and that the UK government is committed to preventing and responding robustly to such incidents.
The protests were reportedly in response to a crackdown in Punjab, India, against Amritpal Singh, a Khalistan sympathizer, and radical Sikh leader. In a tit-for-tat move, India reduced the security outside the British High Commission and the envoy's residence in New Delhi.
After the Indian flag was pulled down by Khalistani supporters on Sunday, a larger flag was put up on the high commission building. This incident prompted India to lodge a strong protest with the senior-most British envoy in India, demanding the arrest of the perpetrators.
The situation remains tense as pro-Khalistani groups continue to protest outside the Indian High Commission in London. However, both the UK and Indian governments have expressed their commitment to ensuring the safety and security of their respective foreign missions.