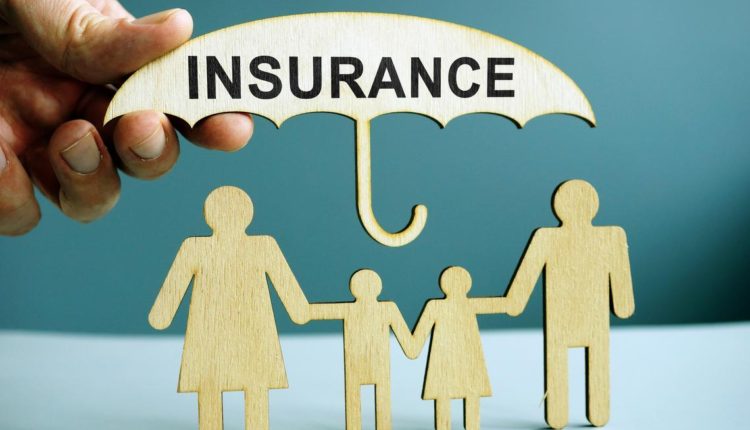 Insurance For The Unborn Child Would Now Be A Reality
Ten News Network
The inauguration of the 47th Annual conference of the Indian Association of Pediatric Surgeons was held on the virtual platform today.
The meeting was presided by the Organizing Chairman and President of Indian Association of Pediatric Surgeons (IAPS) Dr. Ravindra Ramadwar. Dr. Ravi Kanojia, Secretary of IAPS and Dr. Amar Shah, Joint Secretary of IAPS were the organizing secretaries of this mega event.
Almost 500 scientific deliberations and two orations would be presented at the weeklong academic event, which began with the preconference CME with the theme 'Pediatric Surgery – Basics and Beyond' and will culminate on the 24th of October 2021.
The Chief guest of the Inaugural function was Minister of State for Finance Dr. Bhagwat Karad. Dr. Karad is himself a pediatric surgeon and hails from Aurangabad. The guest of Honor was the Ex-Vice Chancellor of Mumbai University and senior pediatric surgeon Dr. Snehlata Deshmukh.
During the Presidential speech, Dr. Ramadwar informed that many insurance companies do not offer cover for birth defects or surgical problems during infancy. This a major cost burden for many families and parents who have just recently commenced their jobs and are not having the financial liberty to get their child treated at hospitals of their choice. This has led to many couples opting for abortion of their child who has been diagnosed to have even the smallest congenital malformation in the antenatal sonography.  However, the Executive Committee of the Indian Association of Pediatric Surgeons had long deliberations with the insurance companies and finally a breakthrough has been achieved where a private insurance company (Star Health and Allied Insurance company Limited) has agreed to help insure the unborn child.
MOS for finance, Dr. Bhagwat Karad, an alumini of KEM Hospital and a practicing pediatric surgeon at Aurangabad before he joined politics informed the gathering that out of the 35 lac crores of the annual budget, about 2 lac crores are allotted to the health sector. He informed the audience that he would be trying his best to help the pediatric surgical fraternity in all possible ways. He also was very happy to note that insurance companies are now passionate about insurance for the unborn child and infants. He reassured that he would do his best to speed up the process at the Insurance Regulatory and Development Authority of India (IRDAI), an organization which is under his responsibility.
Chief guest at the event Dr. Snehlata Deshmukh said that Pediatric Surgery has now made huge progress and with the advancement of new instrumentations and technology, the results of complex pediatric surgical procedures are a lot better than what they used to be in yesteryears. Minimally invasive surgery and robotic surgery in children which was unheard in the past has now become a reality and lot of kids are being able to get the benefit of these new techniques. This has inturn caused a reduction in the neonatal surgical mortality as well.
Speaking the CME of Pediatric Surgery held earlier as a part of this national event, Dr. S. Prakash, MD of Star Health informed that the company is passionate towards its responsibilities towards these small babies and it has rolled out a new policy where a couple who has enrolled with them for 2 years would be entitled to get insurance for any birth defect that their child is born with. The company has finished all its formalities and is awaiting an IRDA nod before it can roll out this policy for the benefit of the common public in the next few weeks.
Organizing Secretary of this megaevent Dr. Ravi Kanojia and Dr. Amar Shah further informed that a lot of important topics related to the basics and future of Pediatric Surgery were discussed during the conference. Right from the basics of Fluid and Electrolyte balance, Acid Base Balance and Blood component therapy to advanced topics like Ethical considerations of Organ Transplantation in Children, Advancements in Fetal Surgery and use of Nanotechnology and nanobots to deliver targeted therapy in children were discussed at the meeting.