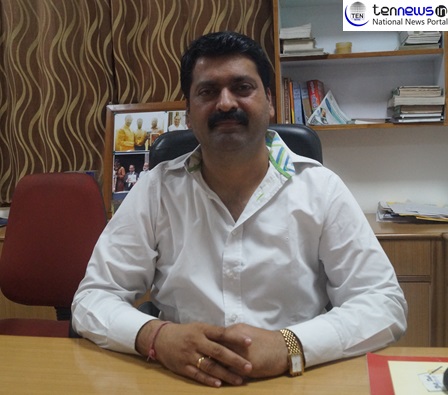 Ishan Ayurvedic Medical College Greater Noida Creates Awareness on Ayurveda
Saurabh Kumar
To make people aware of Ayurveda and its benefits Ishan Ayurvedic Medical collage organized a press conference today. During the press briefing eminent doctors from Ayurveda detailed about how Ayurveda can be the replacement of expensive Allopathic treatment.
In Ishan Ayurvedic Medical College all the patients are treated at very nominal charges. Patients coming from far away areas are also provided accommodation. Treatment is done entirely in a natural way with the help of medicinal herbs. College has also adopted nearby 5 villages and patients from there are treated free of cost. College has a very qualified and well experienced team of doctors.
Apart from this as it is a medical college it also has started its first batch of medical students. Principal of Ishan Medical college Pracharya Rajendra Khedkar said that College is equipped with all the facilities. Students will be able to interact with patients. There is a separate department for different kind of disease. As college has a vast and rare collection of medicinal herbs so it will be a great opportunity for the students to explore the gifts of nature. For now there are 60 seats that may be exceeded later.