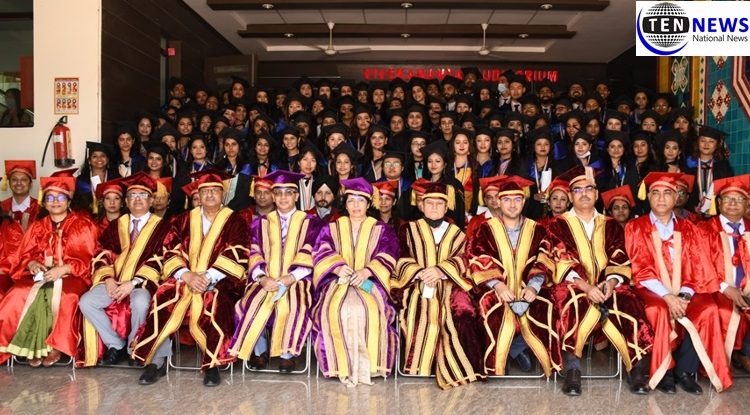 ITS Dental College, Greater Noida confers degree to 130 students in a grand Convocation ceremony
Ten News Network

Greater Noida: On Thursday, ITS Dental College, Greater Noida organized a grand convocation ceremony for the sixth batch of MDS program and tenth batch of BDS program.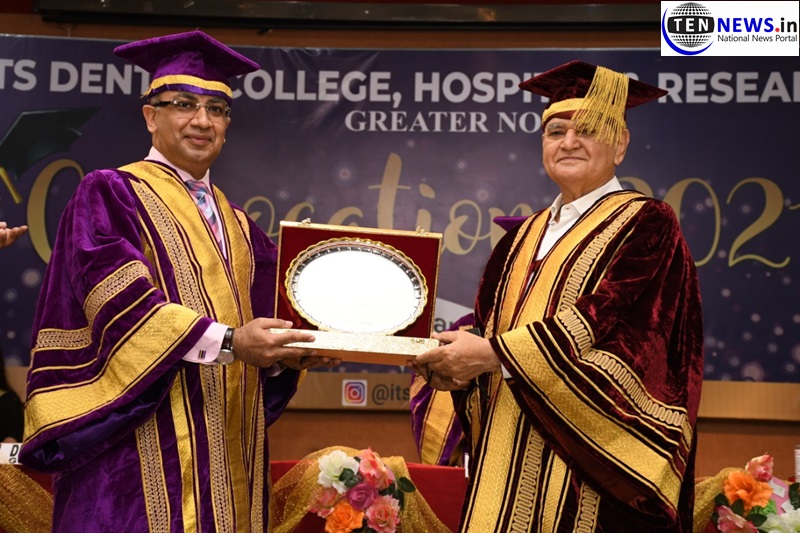 The ceremony was graced by the chief guest for the convocation, Dr Ritu Duggal, Chief CDER, AIIMS, Delhi, and Distinguished Guest, Dr Vivek Nangia, Director and Head, Institute of Respiratory and Critical Care, Max Hospital, Saket, Delhi. From ITS – The Education Group, the Chairman Dr. RP Chadha, Vice President Mr. Sohil Chadha, Secretary Mr. BK Aroda, Director-Public Relations Mr. Surendra Sood, Principal of the Institute Dr. Sachit Anand Arora, and Head of the Departments were present during the ceremony.
On this occasion, Dr. Ritu Duggal congratulated the outgoing students and their parents and said, "By graduating in dentistry, your responsibility towards the nation and the society has increased. Hard work and hard-earned knowledge should be used to protect human values and society. This is a new beginning of your life and your acquired knowledge now must be used in taking care of people."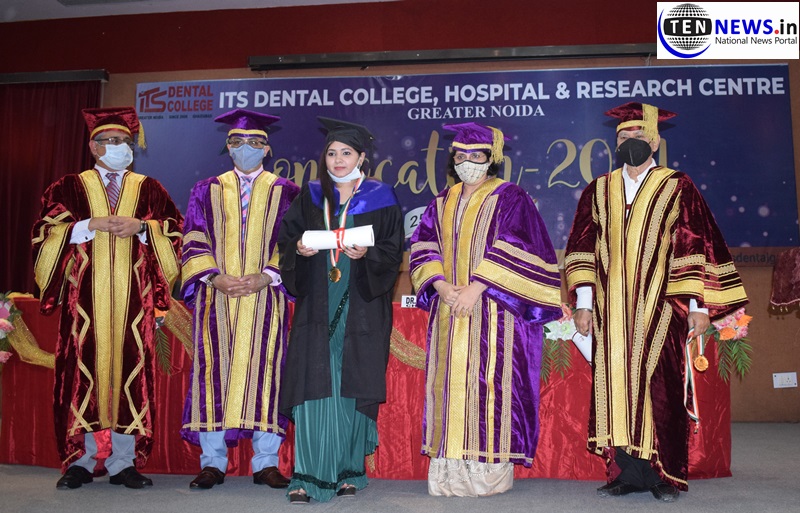 In his address, Dr. Vivek Nangia said, "A doctor will always be needed in the society by different kinds of people at all the times. Doctors have an important contribution in the development of the country."
Dr. Nangia also urged the students to treat every needy person in the society with compassion.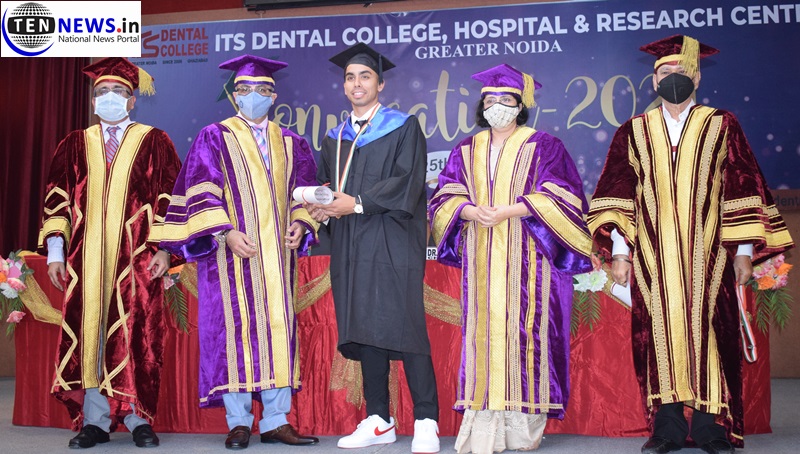 In his address, the principal of the institute, Dr. Sachit Anand Arora talked about the achievements of the institute in the past years and said, "The main objective of medical education is not to earn money but to serve the patients with dedication."
"Your parents had planted a seed in you for becoming a dentist when they enrolled you here. Now we have transformed you into a tree, so now your shade and fruits must reach to maximum number of people," he added.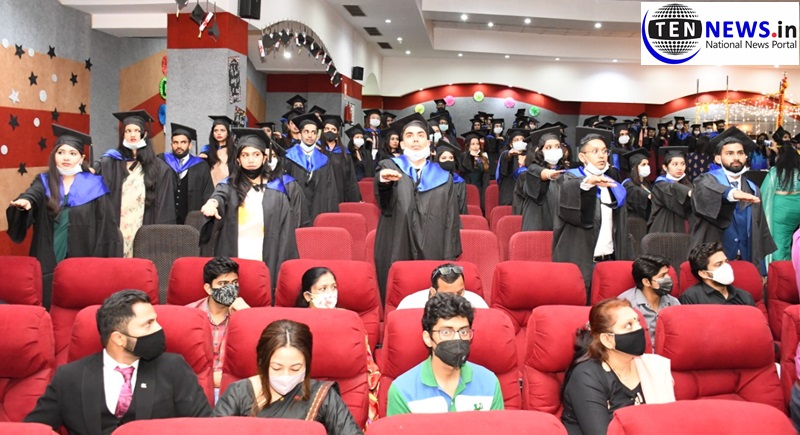 A total of 30 students of MDS and 100 students of BDS program were conferred with degrees in the convocation ceremony. The college also launched an annual booklet, consisting of precious moments of BDS 2015 batch students.
A large number of parents were present at the college to witness an important moment in the lives of their wards.