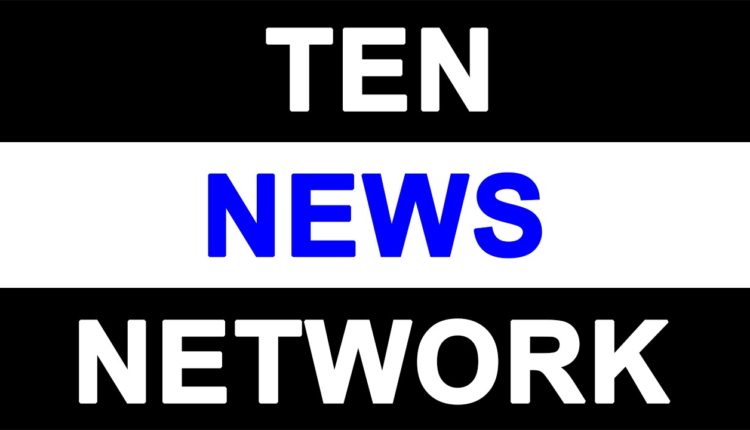 ITS Engineering College hosts International Conference on Marketing – MarkTech 2k22

Department of MBA, ITS Engineering College , Greater Noida organized one day International Conference on Marketing MarkTech 2k22 on theme "Reimagining Global Marketing: Innovations Focused on the Digitalized
World" on 22 nd January 2022.
Eminent speakers from corporate world and Academia, Research Scholars, Faculty members and students from different part of the country and abroad participated in MarkTech 2k22.
Objective of the conference
The Conference focused on bringing the global digital marketers and enthusiasts collaboratively to share latest innovations and perception in the digital marketing field. The main objective of this conference was to provide a platform to share and discuss their ideas about marketing innovations and strategies in the digital world.
Details of the conference
Inaugural Session
The Conference was inaugurated jointly by Ms. Shruti Chadha, Vice Chairperson, ITS Education Group, Dr. Mayank Garg, Director ITS Engineering College, Chief Guest Mr. Sudhakar Tomar, President of India and Middle East Agro Trade industry and investment forum UAE, and the keynote speaker Mr. Puneet Kakar Director-Marketing &  Innovation, KIEF Solutions, Delhi and Dr. Sunita Shukla, HOD – MBA.
Dr. Sunita Shukla, HOD-MBA welcomed all dignitaries in the conference and shared details and schedule of the conference with august gathering.
Chief Guest Mr. Sudhakar Tomar talked about digitalization being the future of trade and businesses at a global level. He highlighted the value of data in the highly digitalized world.
Keynote Speaker Mr. Puneet Kakar emphasized that foundation of marketing will always be derived from fundamental marketing principles despite of digital modes taking a front seat in marketing strategies.
Vice Chairperson, ITS Education Group, Ms. Shruti Chadha discussed the role of digital marketing in day to days life and insisted that everyone should be ready to adopt new upcoming technologies as no organization can survive without it.
Director, ITS Engineering College, Dr. Mayank Garg in his address emphasized upon being ready to adopt the technologies particularly in education industry.
During this session a E-Book was also jointly released by Shruti Chadha, Sudhakar Tomar, Puneet Kakar, Dr. Mayank Garg and Dr. Sunita Shukla. The E-Book is a compilation of the research papers and articles presented by the various professionals during the conference, will go in a long way in sharing the immense pool of knowledge and research expertise possessed by them in digital marketing.
Following are the links for the E-book access:
Google Books: https://books.google.co.in/books?id=gyJaEAAAQBAJ&newbks=0&hl=en&source=newbks_fb&redir_esc=y
Google Play: https://play.google.com/store/books/details?id=gyJaEAAAQBAJ
Amazon Kindle: https://www.amazon.com/dp/B09QVNQVSV
A technical Session
A technical Session conducted on the theme "Innovations in Marketing" and Prof. Sana Vakeel was moderator for the session.
First Speaker Mr. Anil Kashyap, Experienced Automobile Manufacturing, Quality& Excellence professional, Pune, discussed the role of innovation in marketing field and he also discussed how Piaggio survived in the field of Electric vehicle with the help of patents against a French automobile company.
Second speaker Mr. Mahesh Iyer, Director, Mavin RPO Solutions Pvt. Ltd., Pune discussed the role of branding while going for digital marketing, he also discussed different positioning and marketing strategies being adopted for digital marketing.
Third speaker, Dr. Animesh Singh, Associate Professor, Sharda University, Noida discussed the importance of content while pursuing marketing to online platform.
Panel Discussion
After the technical session, Panel discussion on the themes "Adoption of Digital Marketing Strategies in Covid Times" was conducted. The participants in the panel discussion were Mr. Ratuldev Ghosh Choudhary, Founder-Director, EKjal Tech Pvt. Ltd, Mr. Kanhaiya Manuja, Account Manager- Inflobox, Mr. Puneet Viramani, Business Head, EZ Mall, Delhi and Dr. Farhat Mohsin, Professor, MRIU, Faridabad. Prof. Rashmi Kaushik was the moderator for this session.
Major points discussed during the panel discussion were:
How the use of technology is changing the marketing i.e. the way of communication with the customers adopted by the organization.
Major marketing problems faced by the marketers during COVID times like
absence of contents, budget cuts and automation.
Rather than concentrating on technologies and tools to learn by marketers to survive during and after COVID Pandemic, acquisition of capability to pick the new technology is very much required.
Research Paper Presentation and Valedictory Session
At last, Valedictory session was organized after the paper presentation round.
First Best Paper Award on "Working Capital management practices and its impacts on profitability of Indian Listed SME's by Mr. Ashish Sharma, Dr. M. Khalid Azam, and Mr. Prashant Gupta.
Second Best Paper Award on "A Literature review on the role of social media marketing in consumer purchase intention" by Chaudhary Siddharth Nanda, Dr. Sangeeta Jauhari and Dr. Kaushik Mishra.
Dr. Sandhya Rai, Associate Professor, School of Management, Bennett University and Dr. Sunita Shukla HOD MBA were the jury member of paper evaluation committee.