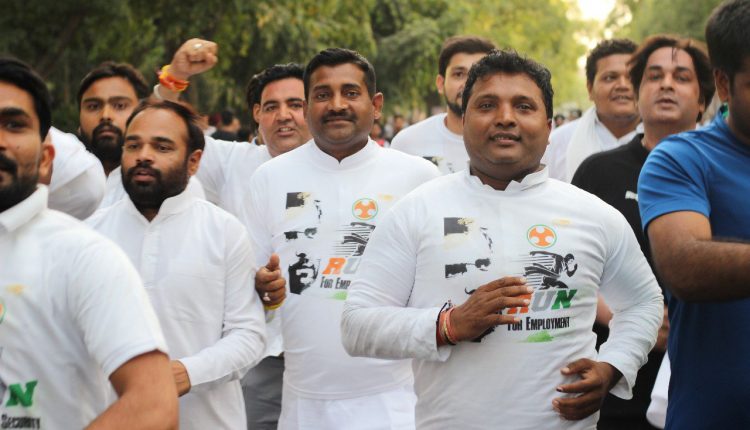 New Delhi: As Rahul Gandhi turns 48 today it is his first birthday since taking charge of the Congress last December.
On the occasion various state party units celebrated their youth leader's birthday by contributing something important. Haryana Congress chief Ashok Tanwar  launched the 'Congress Ghar Ghar' campaign in the state to rally support from each household for the 2019 Assembly elections.
On the other hand in Delhi, Youth Congress organised 'Delhi Marathon', where party members and workers participated with full enthusiasm. The marathon signified a 'Run For Employment and Women Safety".
Marathon started from Indian Youth Congress office and finished at AICC.
Speaking to Ten News on the occasion, IYC, Delhi Incharge Pushpa said, The purpose of this Marathon is basically for the youth demands. The youth today will run for their demands be it employment or women safety on the special occasion of Rahul Gandhi's 48th Birthday. "
When asked why Rahul Gandhi's birthday was choosen for this Marathon, She said, "Rahul Gandhi is a youth icon for our country and there is nothing special occasion than his birthday. As you know there are so many scams which are happening in our country like SSC etc, Youth are struggling on Road for their demands. So basically this Marathon is for the cause of youth."