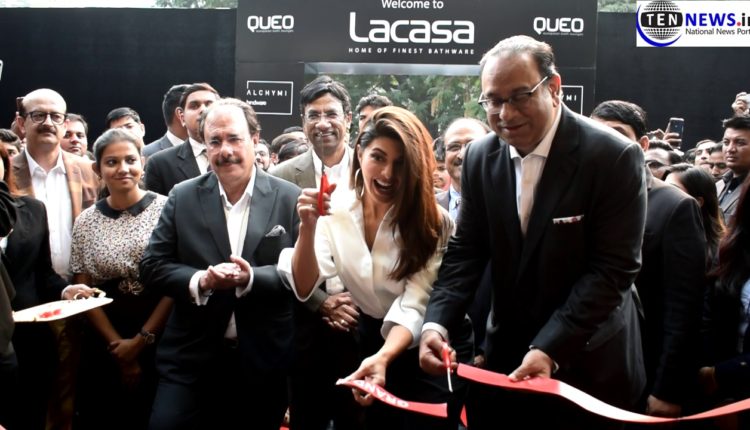 Jacqueline Fernandez unveils the luxury experience center in Delhi : LACASA by Brilloca
Vishal Malhotra/Lokesh Goswami Tennews New Delhi :
New Delhi(07/12/2019): Brilloca, makers of the iconic brand Hindware, today inaugurated its largest luxury experiential center in Lajpat Nagar, the heart of the capital city.
Lacasa is conceptualized and curated to offer an unparalleled experience to discerning homeowners, influencers, architects and interior designers. The state-of-the-art experience center is tailored to inspire customers to bring alive their dream homes and bathrooms with a range of luxury and premium sanitaryware, bath fittings and premium and super-premium tiles.
The newly launched Lacasa store was inaugurated by Sandip Somany, Chairman and Managing Director, Brilloca limited, and leading Bollywood actor Jacqueline Fernandez, Brand Ambassador of luxury brand Queo.
Lacasa houses luxury brand – QUEO, wellness brand – Amore, the super-premium brand – Alchymi and premium brands – Hindware Italian Collection & Hindware. It also displays the newly launched premium and super-premium tiles brand Neom-Neo Modern Tiles by Hindware.
Commenting on the launch, Queo Brand Ambassador Jacqueline Fernandez while interacting with media, said, "Lacasa is synonymous with luxury and I am extremely excited to be a part of the launch. As Queo Brand Ambassador I admire the extravagance of the brand and their attitude of offering nothing but the best."