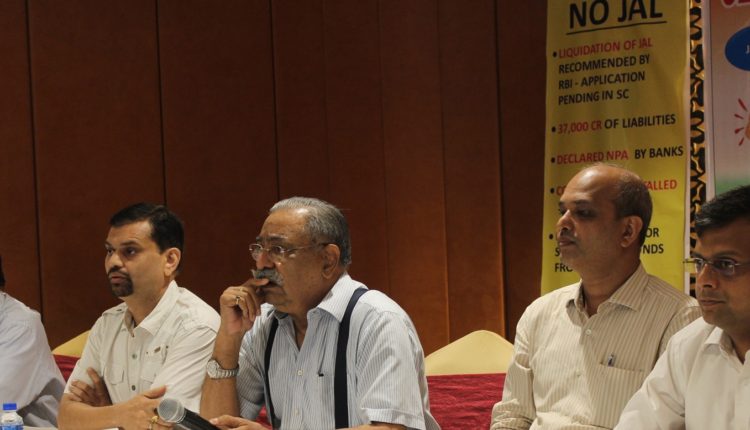 JAL should not be allowed to regain control demand Jaypee Homebuyers Association
Ashish Kedia
In a press conference organized by the consortium of 9 Associations consisting of around 5000 buyers and various other Jaypee homebuyers, they demanded that Jaiprakash Associates Limited (JAL) should not be allowed to regain control of Jaypee Infratech Limited (JIL).
"While the home buyers are confident that JAL would once again put forward a bogus proposal for resolution of JIL before the SC and the SC would once again see through their proposal and reject their proposal, cnsotium of 9 associations consisting of abut 5K buyers would totally oppose any resolution plan by JAL or any attempt by JAL to regain control of JIL", spokesperson for the consortium Krishan Mitroo said.
The buyers alleged that JAL neither has any intent nor any financial strength to complete construction of pending flats in the stalled projects.
Consortium also claimed that financial stregth of JAL is clear from the fact that the RBI has been seeking SC's permission to initiate insolvency proceedings against JAL. JAL is said to be having huge liabilities of Rs 37,000 crore and already and NPA with banks. The homebuyers also expressed their surprise that the central government is acting a mute spectator and not opposing JAL's takeover plan for JIL.
The homebuyers demanded that a credible person or entity with strong net-worth should be inducted as a new promoter of JIL and the new promoter should be asked to start resume construction  of flats in stalled projects at the earliest possible.