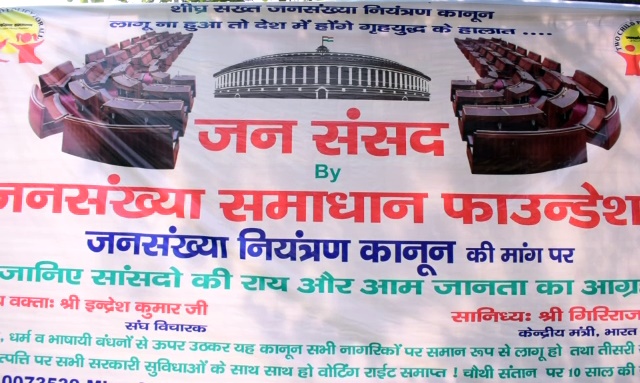 New Delhi: Jansankhya Samadhan Foundation's Jan Sansad will start at 12pm today at Jantar Mantar in New Delhi.
In the mega people's parliament, the issues of rising population in the country will be discussed.
According to Kuldeep Malik, vice president Jansankhya Samadhan Foundation, the rising population is very concerning issue, we request the government to implement this beneficial law, in which only two children are allowed.

The Jan Sansad will be joined by around ten thousand people hailing from several states of India.