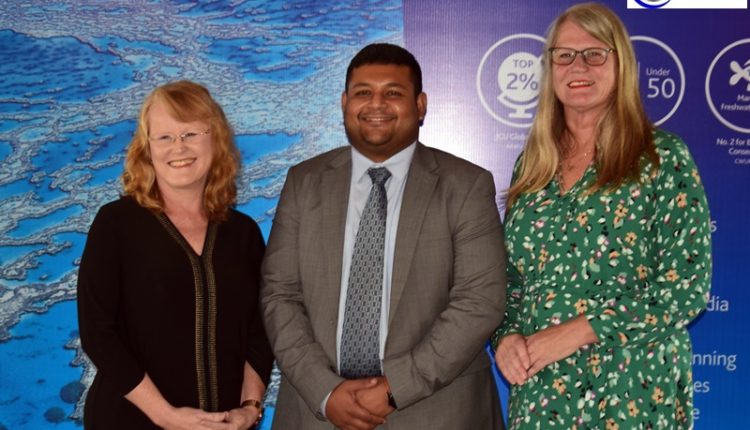 JCU, Australia forays into Indian Market, Launches New Programs of College of Science & Engineering
Prerit Chauhan (Photo/Video) By Lokesh Goswami Ten News Delhi :
New Delhi: James Cook University (JCU) is the second oldest university in Queensland, Australia, and is considered one of the world's leading institutions
James Cook University, has introduced a NEW Program ', Masters of Global Development and Master of Data Science.
The University is also delimited by the spectacular ecosystems of the rainforests of the Wet Tropics, the dry savannahs, and the iconic Great Barrier Reef. JCU's one of its kind location facilitates students from Australia and overseas to study in a diverse physical environment unparalleled by any University in the world.
Prof. Paul Dirks, Associate Dean, Research – College of Science & Engineering (CSE), James Cook University said, "JCU is a leader in Teaching and Research that addresses the critical challenges facing the Tropics. JCU is a community where Students get personalized attention through a lower student to staff ratio, and an authentic Australian Learning Environment."
Vignesh Vijayaraghavan, Head of International Recruitment said, "Our Students come from many backgrounds, promoting a rich cultural and experiential diversity on campus. Considering our first visit to India, our NEW courses shall open gateway of opportunities for the students as well as assist them to grow in the field of Science and Engineering.
Also we are very happy to announce, Most Innovative International Scholarship in Australia – James Cook University's new, innovative International Student Merit Stipends (ISMS) Scholarship Program provides recipients with a secure income of A $700 every month throughout their degree."