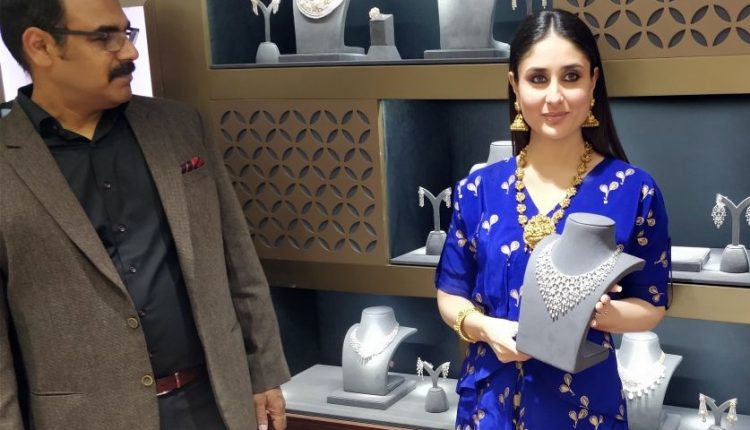 Kareena Kapoor Khan Launches New Malabar Gold and Diamond's store in Delhi
Prerit Chauhan (Photo/Video) By Lokesh Goswami Ten News Delhi :
New Delhi: Malabar Gold & Diamonds, a global leader in jewellery retail, is strengthening its presence in the National Capital Region by opening its fifth store and planning three more outlets in the coming months.
The showroom at South Extension Part-1 in New Delhi, which is the 216th store from the world leader, was inaugurated , by Bollywood Actress Kareena Kapoor Khan, who is also its Brand Ambassador.
In addition, Malabar Group launched a special inaugural offer – gold coin with every Rs. 30,000-worth purchase. The offer is applicable in all stores in NCR till May 11, 2018.
The Rs 30000-crore diversified Malabar Group, which has diverse interests in gold, retail, and real estate, has now five outlets in the NCR and is also planning three more outlets in the region, apart from another four stores in Haryana and Punjab. Recently it opened a showroom at Sector 18, NOIDA
Speaking to Ten News, Group Chairman M P Ahammed."This is in sync with our well-laid-out expansion plans to open 500 showrooms by 2022, thus spreading our wings globally and emerging as the sole leader in jewellery trade. The customer trust is our biggest trigger for the expansion and growth over the last 25 years."

Kareena and Manushi together recently kicked off the Brides of India Season- 6 campaign based on the theme `Celebration Bride', showcasing an extensive array of aesthetically crafted jewellery that perfectly blend with the themes and essence of different cultures and traditions across the country. As part of the promotions, the jewellery retailer is offering free honeymoon trips to 1000 newly-weds to overseas destinations of their choice through lucky draws.

On the Occasion, When Kareena Kapoor Khan was asked about spell-binding performance by his cousin Ranbir Kapoor, as Sanju in the teaser for the Sanjay Dutt biopic. She Said, "it's Amazing who is better than Ranbir kapoor to Replicate Sanjay Dutt."