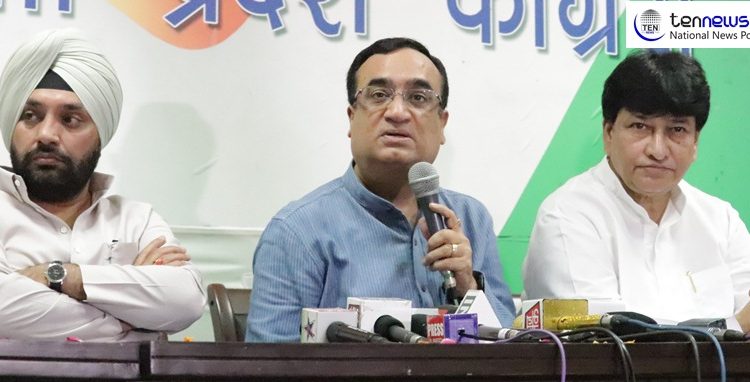 New Delhi:
As the election date of General Election is coming closer, Delhi Pradesh Congress seems to be reuniting it's power in the capital.
Former NSUI and Delhi Youth Congress president Amit Malik, former DPCC secretaries Jaikaran Choudhary and Parvinder Sharma rejoined Congress today after leaving Delhi BJP.
Delhi Pradesh Congress Committee president Ajay Maken welcomed them.
Speaking at the event, Ajay Maken said, "We are glad that Congress is reuniting and old leaders are returning to Congress. It will make party strong."
Replying to the reason of leaving BJP Amit Malik said, "Ideologically, I was unfit in the BJP and never fell like home but when I looked towards Congress it gave me a sense of home. So, I decided to return to Congress".
Later, speaking on the preparations of Jan Aakrosh Rally slated to held at Ramlila ground on April 29, 2018.
Maken said "Full preparations have been made  for the April 29 Jan Aakrosh Rally, to be addressed by Congress President Rahul Gandhi at the Ramlila ground."
He further said "It will be a historic rally as it would be the first rally in Delhi after Shri Rahul Gandhi became the Congress president. 40,000 forms for identity cards from Congress workers have been received, and around one and  a half lakh to two lakh Congress workers are expected for the rally.
Delhi will sound the bugle for Rahul Ji's triumphant journey to the 2019 Parliamentary elections", Maken noted.
Besides Ajay Maken, former Delhi Ministers Arvinder Singh Lovely and Haroon Yusuf were also present.