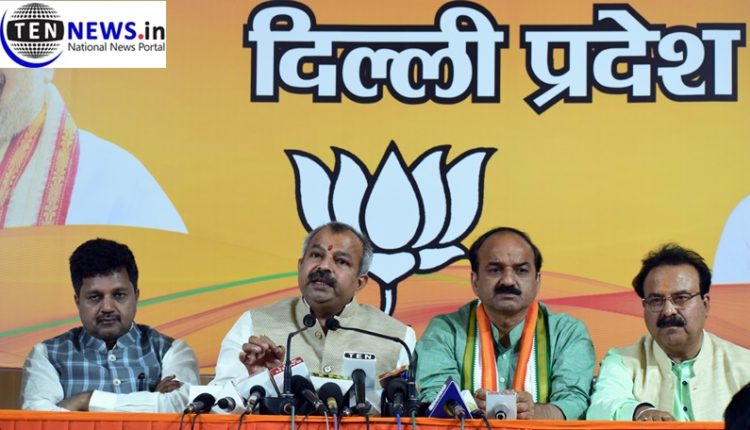 Karol Bagh Mohalla Clinic Demolition: MCD Mayors hits back at Kejriwal, Says area was being set-up without any NOC
Prerit Chauhan (Photo/Video) By Lokesh Goswami Ten News Delhi :
New Delhi: The demolition of a newly constructed mohalla clinic in Karol Bagh area by the BJP-ruled MCD invited sharp reactions from Delhi's Chief Minister Arvind Kejriwal on Thursday.
Kejriwal said on Twitter, "People should remember this when they go out to vote in Delhi. Del govt constructed this mohalla clinic. BJP led MCD demolished it today."
The under-construction mohalla clinic in Karol Bagh has now become the centre of a political blame game with Delhi Municipal Corporation terming it a false propaganda.
On Friday, Adesh Gupta,Narender Chawla and Bipin Bihari Singh, Mayor from North,South, East Delhi Municipal Corporation Hitting back at Kejriwal said,
"Delhi Chief Minister Arvind Kejriwal is saying a blunt lie that MCD have demolished Mohalla clinic. He is saying these things to hide the lack of work he has done in four years."
North Delhi Mayor Adesh Gupta claimed the action was taken as the clinic at Har Dayal Singh Road in Karol Bagh area was being set-up "without any NOC (noobjection, certificate)".
The move by the North Delhi Municipal Corporation (NDMC) comes ahead of the Lok Sabha polls in Delhi on May 12.