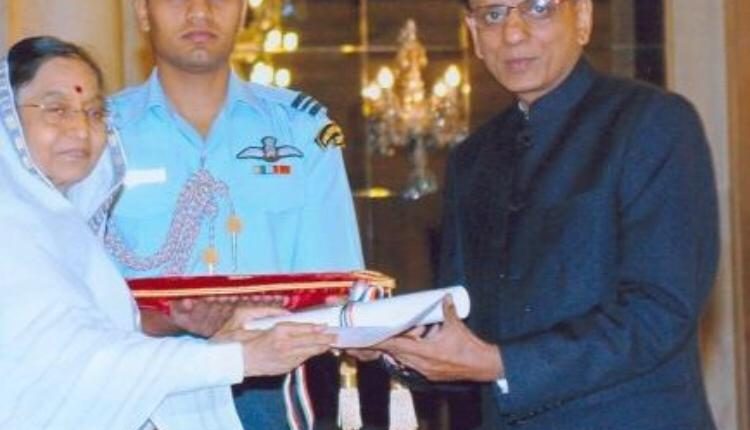 Learn to live and compromise with COVID-19, says IMA's Ex-President Dr. K.K Aggarwal
In an interview with Ten News, IMA's Ex-President and Padma Shri awardee Dr. K.K Aggarwal said that the COVID-19 is not going away soon, and advised that we must learn to live and compromise with the deadly disease.
"The disease has still not gone completely from China, disease like H1N1 still exists, SARS-1 is the only disease that was eroded but it returned as SARS-2, so there's a lesser probability that Corona will go away from our lives." said Dr. Aggarwal.
He said that we are in a "Living with Corona 1.0" period where we should practice compromising with the disease by maintaining social distancing, washing hands regularly, wearing masks, doing all work by own, defying from going into crowd, washing hands and legs of guests and keeping them 6 feet away.
When asked about his preaching of collective consciousness, he said that the Yoga vasistha says that the 99% of population thinks as per the 1% remaining population because of a viral affect.
What 5% do in a particular region will be followed by the rest of the 95% people. So even if 5% start social distancing, than the rest will follow suit.
If social distancing is not being followed in our country properly then it means that not even 5% are doing it with discipline.
Responding to a question on how fruits and vegetables can be washed, Dr. Aggarwal said, in my house, the domestic help brings goods in a paper bag which is then put in a basket in a KMnO4 solution or 0.1% bleaching solution for 20 minutes.
On Arogya setu, he said the app should be made compulsory for all. The telecom companies in the country should offer limited internet for free so that those who can't buy the internet can download the app.
Lastly he shared insights from a study conducted by Heartcare foundation of India. The study calculated population density of all the states in the country. In the study it was found that a state which has the population density of 1000 people / sq km have 2000 COVID-19 cases, whereas a state which has the population density of 200 people / sq km have only 35 COVID-19 cases.
So, decongesting a region is key to control the spread of COVID-19, he said.
The interview was conducted by Prof. Dr. Siddharth Gupta, Senior Healthcare Advisor at Anti Corona Task Force