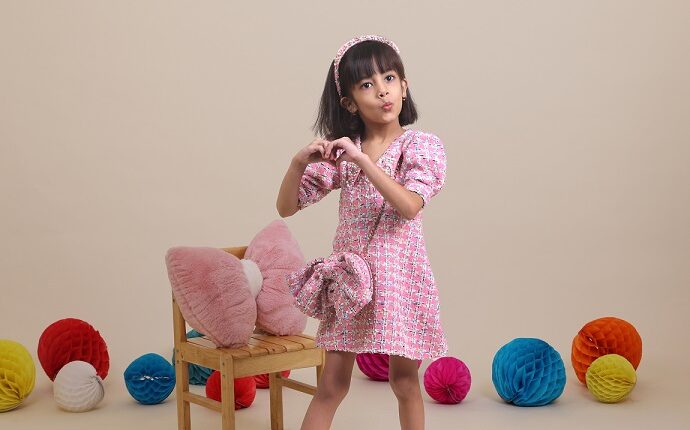 Les Petits launches exclusive collection of Rang and Stella Rossa for festive season
Les Petits, the luxury fashion brand for kids has come up with a very exotic and yet another exclusive collection of kids' wear from their in-house brands Rang and Stella Rossa this festive season. The collection takes an excursion into a coveted fashion sense, ingeniously designed to suit the festive setting for kids. The new collection is exclusively available in the stores of Les Petits from 11th October.

The collection echoes the maven craftsmanship with eclectic clothing lines to amp up the celebration. The in-house brand Rang and Stella Rossa together exhibit a gorgeous collection that augurs the celebration. Rang consists of Ethnic wear, while Stella Rossa caters more to party wear for special occasions.
The wide range of lehenga, kurta sets, frocks, and dresses features sartorial elegance comes in different fabrics like Chanderi Silk & Velvet, Neo Prines, Satin, Cotton, Silk, and Chiffon to vividly embrace the fervor of the occasion with artistic harmony.
The brand brings a diverse range for different age groups of children, carefully curated keeping in mind upcoming occasions – Diwali, wedding season, birthday parties, baby showers, etc. It comes with a variety of designs with different price ranges to make it a one-stop solution for kids of age 0-12 years.
Speaking on the new launch Ms. Swati Saraf, President, Les Petits said, "It feels so great to come up with yet another exclusive collection of kids' wear to embrace the festivity. Awaiting a season full of celebration ahead, we came up with a mix of ethnic and party wear, which can be used for all occasions. Our in-house brands Rang and Stella Rossa have always received acknowledgment, and this time we are hoping to receive commendable responses and cross the bar we created last year. "
The collection is exclusively available at the brand's store.
1) Phoenix Palladium (Mumbai)
2) DLF Emporio, Vasant Kunj, New Delhi
3) DLF Avenue, Saket, New Delhi
Customers can also avail the new collection on its website from 17th October.