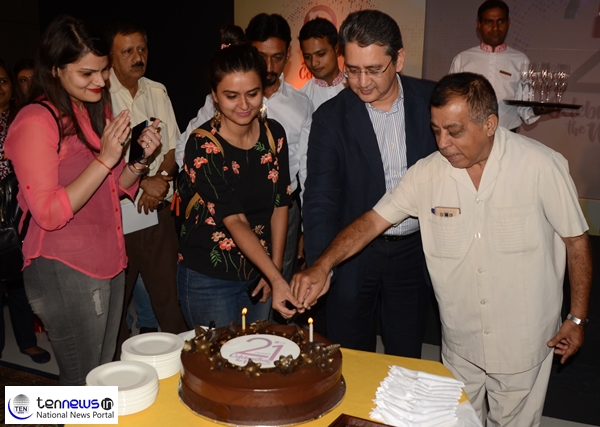 LG's Celebrates 21st Anniversary in India, unveils emotionally connecting LG Innovation Story video!
New Delhi: LG Electronics India on Wednesday launched an emotional yet inspirational-campaign themed #CelebratingTheNew, revolving around how new innovations and new lifestyle aspirations make dreams come true, and more importantly how dreaming up is shaping a new India in 2018.
The launch of the video coincides with LG's 21st anniversary celebrations in India, where it is further stepping up efforts to design and manufacture innovative products and solutions that satisfy the specific requirements of Indian customers.
The heartwarming video is of a father and a teenage daughter wherein a father surpasses a challenge he had since his youth, through learning from her daughter.
Ki Wan Kim, Managing Director, LG Electronics India, Greeted and paved the way for LG India to embark on an innovative journey.
Speaking of the campaign,Amit Gujral, Head Corporate Marketing, LG Electronics India, said, "The emotionally charged campaign is a true reflection of LG's brand philosophy of making our customers' dreams come true. The video effectively depicts the emotions and aspirations of a common man, and how following one's dreams can have a long-lasting impact on their own lives and of their loved ones."
"Our 21 years long journey in India is a remarkable milestone, and we are determined more than ever before to develop innovative products and solutions that act as catalyst in offering better lifestyle to all its consumers," concluded Gujral.