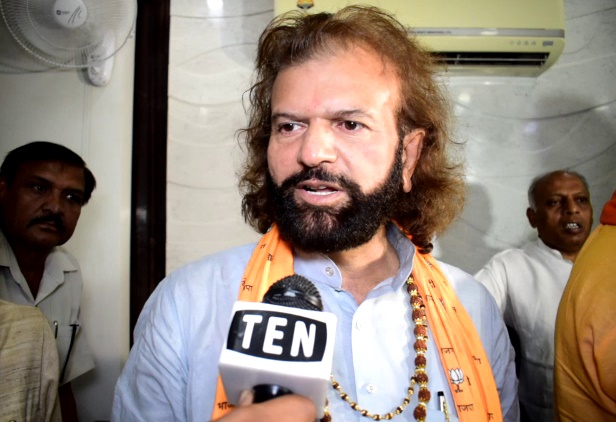 Lok Sabha Elections 2019: Exclusive Tic-Tac with BJP's Candidate Hans Raj Hans from North-West Delhi!
Vishal Malhotra (Photo-Video) Lokesh Goswami Tennews New Delhi :
New Delhi : Today, Ten News caught up with Hans Raj Hans, Bharatiya Janata Party's candidate from North West Delhi who swayed voters through his popular numbers with improvised lyrics to suit his campaign. People jostled to click selfies with the Punjabi pop and Sufi singer and requested him to sing songs.
Hans is pitted against Congress's two-time MLA Rajesh Lilothia and Aam Aadmi Party's Gugan Singh, a former legislator from Bawana.
Recently in Swaroop Nagar, Hans was joined by popular Haryanvi singer Sapna Choudhary. Later in the afternoon, Punjabi popsinger Daler Mehndi, who has recently joined the BJP, too joined Hans.
Today at a press conference in BJP's North-West Delhi office, Hans shared his ideas and aims regarding Lok Sabha Polls where he said, "I am overwhelmed with the love and gratitude that I received from my area's people. This is for sure that we will win these Lok Sabha Elections with heavy votes in our box."
When asked about Udit Raj's comment after joining Congress in which he said, "BJP is now turning anti-dalit", Hans said, "I don't have any idea about that, it can be some kind of personal grudges that made him say that."