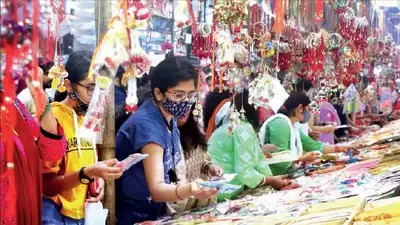 Lucknow to open all-women market to promote female entrepreneurship
Ten News Network

Lucknow, Sept 22nd, 2022: Lucknow is all set to open the city's first all-women market in an initiative to promote female entrepreneurship wherein all the shops will be allocated to only women.
The first of its kind market will be established in the Charbagh area of Lucknow. The idea was proposed on International Women's Day by City Mayor Sanyukta Bhatia.
"Till now, operating shops in the market was exclusively a male domain, and women were limited to the role of sales girls but this market is only meant for women traders, businesswomen, and, entrepreneurs. Here they would have women staff", she said.
The market, which will boast a parking area of 2848 square meters, will accommodate about 40 four-wheelers that can be parked at one time. The three-storeyed market complex will have 125 shops.
Fountains, benches, food stalls, etc would also be placed to attract tourists.
The stone-laying ceremony of the first exclusive women's market in the city of Charbagh is expected to be held on October 19th.