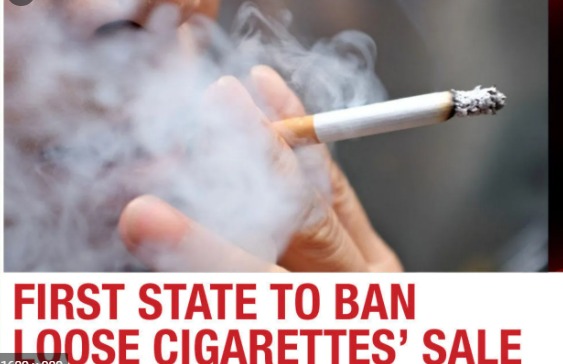 Maha government bans sale of loose cigarattes, beedis over health warning
Ten News Network
Maharashtra on Monday became the first state in the country to completely ban the sale of loose cigarettes and beedis.
State's public health department has imposed the ban, citing absence of health warnings on individual items outside the main box.
"The ban has been imposed after we received several requests from different parts of the state," a senior official from the Health Department told a news agency on Monday.
The ban order was issued on September 24 and will be effective immediately. Police and concerned officials have been directed to keep a strict watch and ensure implementation of the said order.
"The government of Maharashtra hereby imposes a complete ban on the sale of single stick loose cigarette and beedi, being sold without packet as they do not have specific health warning on it in public interest with immediate effect on the State of Maharashtra," the order read.