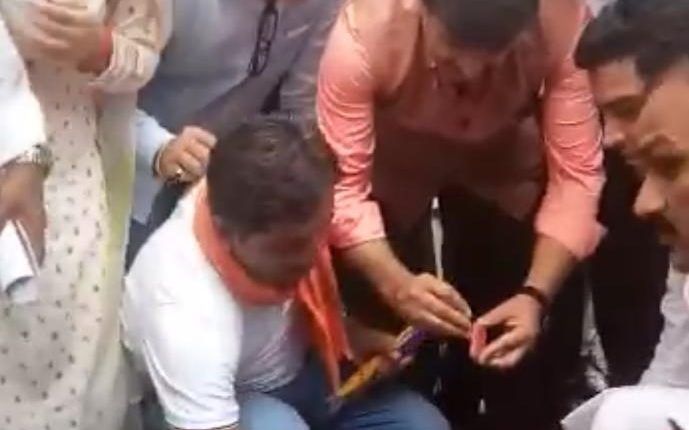 New Delhi: The BJP government's decision to abrogate Article 370, which gave special status to Jammu and Kashmir, evoked massive Response from every corner of the country.
Senior BJP leaders Arun Jaitley, Sushma Swaraj, Ram Madhav and several other BJP leaders, however, welcomed the Union government's decision calling it a "bold and historic" move towards national integration.
BJP Leaders hailed the move and were buoyed by support from some regional parties like Shiv Sena, BSP, BJD, TRS and AIADMK, which extended full support to the resolution and thebill.
Reacting to this, Delhi Pradesh BJP President Manoj Tiwari Burnt Crackers outside Delhi BJP Office, and said that "The day of August 5, 2019 is historic. Prime Minister Narendra Modi and Home Minister Amit Shah did what the countrymen had been waiting for so many years. The whole country is celebrating. Thanks to those who supported inside and outside the Parliament