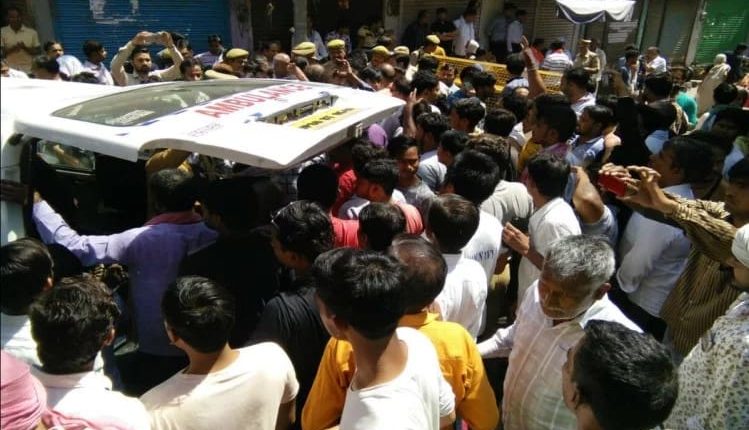 Mathura Mob Lynching: Lassi vendor Bharat Yadav hecked to death by people of other community
Prerit Chauhan (Photo-Video) Lokesh Goswami Tennews New Delhi :
New Delhi: In a Shocking Incident in Temple Town, Mathura, Radicals killed a Shopkeeper in Mathura for not giving a lassi for Free. Around 15 Armed Men with Iron rods, Pistols, Lathis lynched Lassi Vendor Bharat to death and beat his brother Pankaj as Police was a silent spectator.
Bharat, along with his brother, were at their lassi shop in Chowk Bazar area when an altercation ensued between the shopkeepers and a group of men who refused to pay for the lassi. The men went away only to return an hour later with a mob carrying iron rods, sticks and other weapons, and assaulted the duo brutally. All this happened in front of the police personnel posted in the area.
As soon as the news of lassi vendor Bharat's death came in light, the shopkeepers in the area closed their shops, came out on the road and demanded arrest of the perpetrators. Heavy police force has been deployed in the area to avert any untoward incident.
An FIR has been registered against Mohammad Hanif, Mohammad Shahrukh and 15 others under the relevant sections of IPC. Mathura Senior Superintendent of Police (SSP) Satyarth Aniruddh said that the body has been sent for post mortem, adding that the situation was under control and action will be taken on the basis of further investigations.