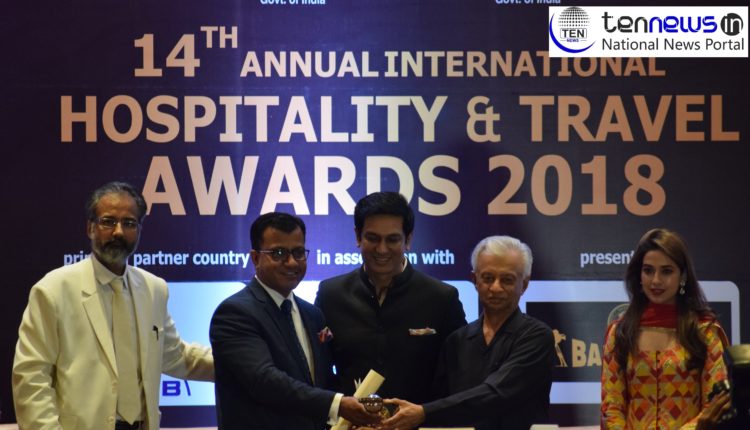 Minister K J Alphons praises progress in Tourism sector at the Hospitality India and Explore the World Annual International Travel Awards 2018
Vishal Malhotra (Photo & Video) Rahul kumar jha
New Delhi: DLK Publication Pvt. Ltd. organised the, "14th Hospitality India and Explore the World Annual International Travel Awards 2018" today at The Ashok Hotel, Convention hall, New Delhi to honour the stellar achievers of the Tourism, Travel & Hospitality Industry. The award ceremony was in association with Cox & Kings Pvt. Ltd, Nepal Tourism Hospitality Board and Balaji Media.
K. J. Alphons , Hon'ble Minister of State for Parliamentary Affairs, Justice and Empowerment, Govt. of India was present as the honourable chief guests.
The award programme encompassed the entertainment night with various cultural programs and dance performances and fashion ramps by experienced models from EVA India.
At the press conference held at the end of the event, K. J Alphons said "India is at the 3rd position according to the latest reports by Global Tourism and these past 4 years proved to be the time for generating the speed to get on the 3rd position which was 65th, 4 years ago!"
When asked by the Ten News Correspondent about the time India could take to be at the 1st Position,
He confidently said, "We are hoping for the best results that will be announced in the next three years. Some of the countries have more footprints of tourists than India , so it could take time for the results we are hoping for but we are ready for the best."