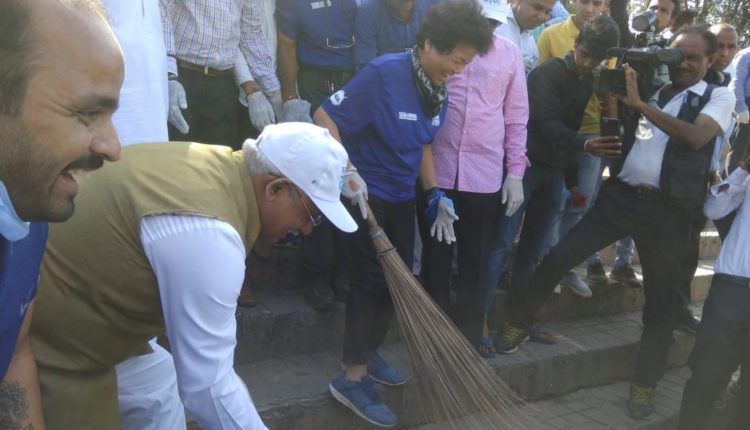 Mission Ganges led by Bachendri Pal and NMCG spreads awareness on Ganga Cleaning in Haridwar
Saturday, October 6, 2018
A rafting expedition led by Ms Bachendri Pal and a team of 40 mountaineers, young academicians, IIT graduates sponsored by Tata Steel Foundation and supported by NMCG commenced at Haridwar on 5th October 2018 from Har ki Pauri with a Shram Daan and plantation drive. The program was graced by Shri Madan Kaushik, Minister for Urban Development, Uttarakhand.
The program was coordinated by NMCG (National Mission for Clean Ganga) in the presence of Shri Rozy Agarwal, Executive Director (Finance), NMCG in association with SPMG (State Program Management Group) Uttarakhand and local administration of Haridwar.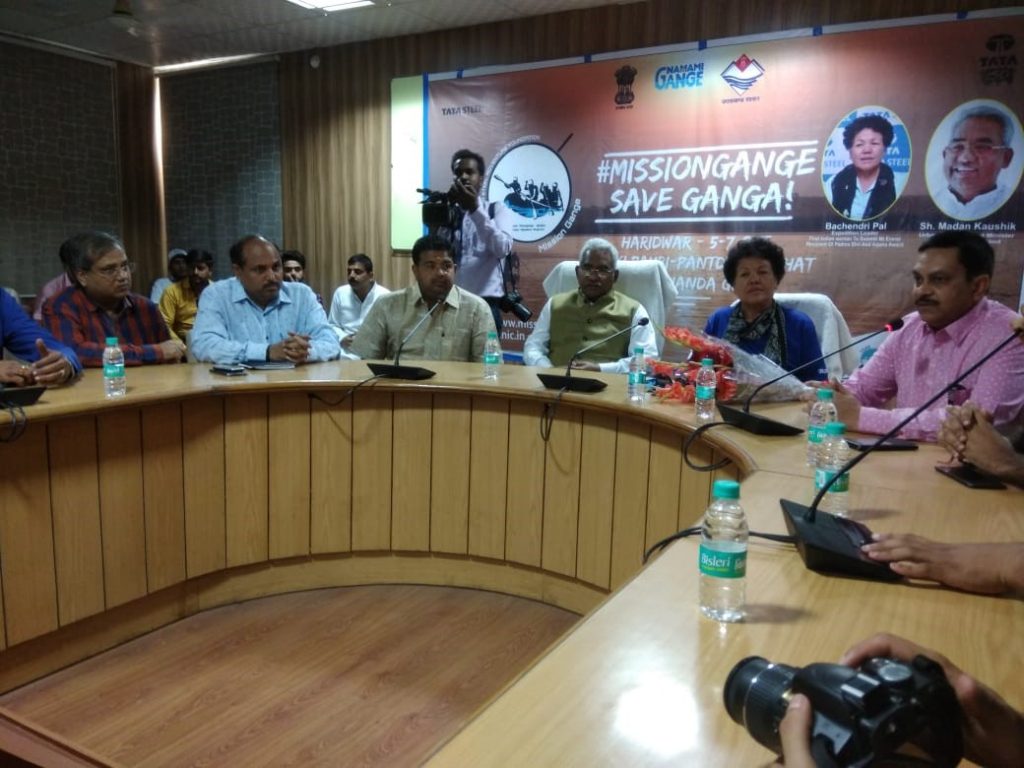 Ms Bachendri Pal and her team also carried out a cleaning exercise at Shiv Ghat and CSR tower area, and were joined by karyakartas of various government and non-government organizations.
Ms Bachendri Pal, while addressing the public at Haridwar, sought their participation in the drive to clean and rejuvenate Ganga and to take a pledge for keeping it clean. A large crowd gathered at these Ghats to engage and listen to Ms Bachendri Pal, including the media that praised the Mission Ganges initiative.
Later during the second session, Ms Bachendri Pal was taken to two schools – Gayatri Vidyapeeth and Ma Saraswati Senior academy where she interacted with more than 600 children at both the schools and enjoined upon them the pledge keep their surroundings and the Ganga clean and healthy. She told the children of her struggles and challenges in life, and how she overcame them through sheer hard work, determination and grit. She called upon them to make cleanliness a way of life.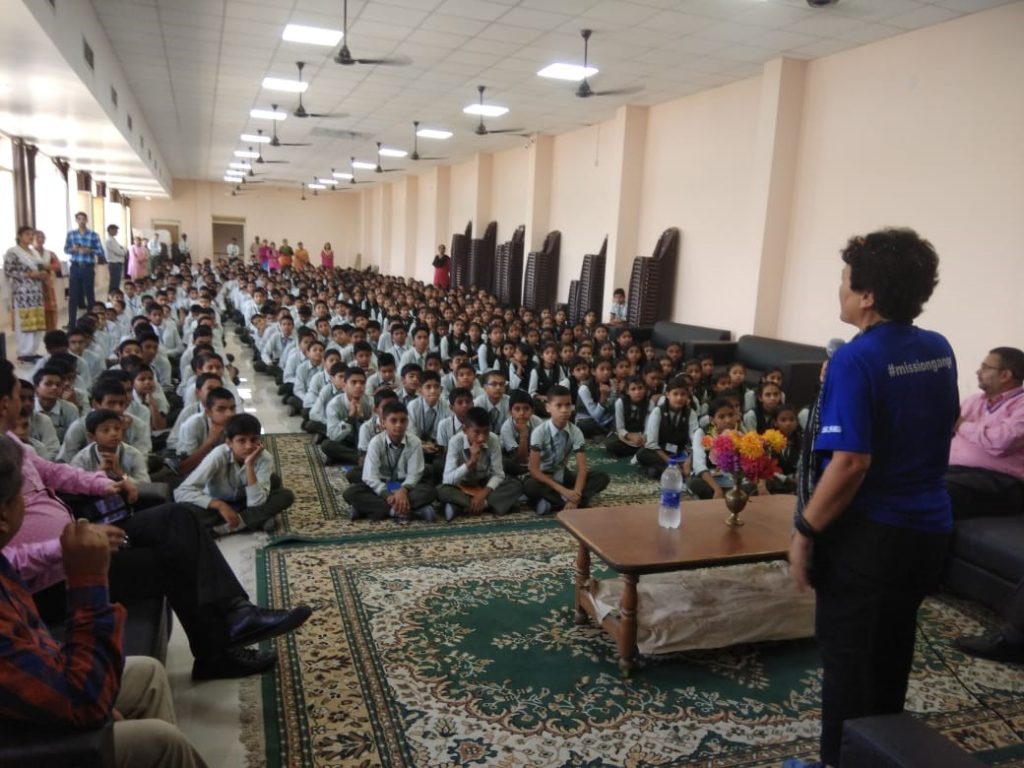 In the afternoon session, the team continued with the cleaning drive at Ghats in CCR tower area of Haridwar and interacted with people on the Ghats, creating awareness amongst them on the need to keep Ganga clean, healthy and pure.The events were relayed live on NMCG social media and has been covered well by DD and local print and electronic media as well.
The event at Haridwar, which is slated from 5th to 8th October 2018, is being conducted by NMCG and SPMG Uttarakhand in association with ADM Haridwar, Nagar Nigam, Uttarakhand Pey Jal Nigam State forest department, Sparsh Ganga, Wildlife Institute of India and their Ganga Praharis.
The cleaning exercise and public awareness programs at Haridwar and with school children are to continue on the 6th and 7th of October with the final flag-off of the expedition at 8 am on 8th october from Chamdi Ghat, Haridwar. The team will proceed to Bijnor in rafts on Ganga for the next round.