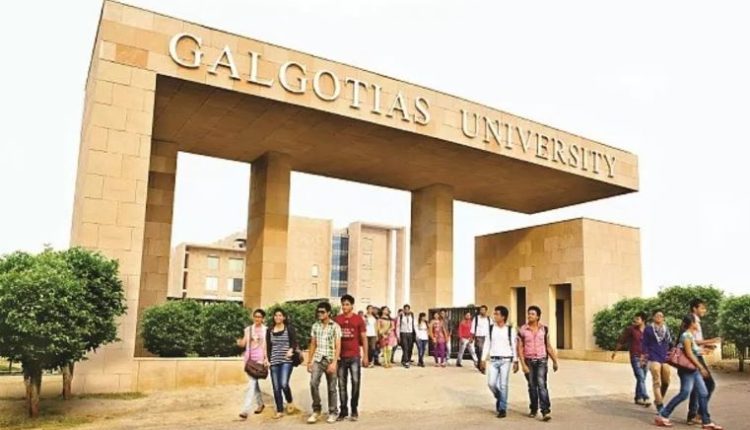 Ministry of Education rates Galgotias University As One Of The Top Universities Fostering Innovation & Entrepreneurship
Greater Noida, 26th December: The Union Ministry of Education has recently granted a prestigious 4 star rating to Galgotias University for leading in the field of innovation and entrepreneurship.
MoE's Innovation Council took note of Galgotias University's Innovation Council for the year 2020-21 and awarded four stars out of five. This is another major milestone for the University, which has seen steady progress since its establishment in 2011 and is now considered one among top private universities in the country.
Govt. of India established the 'Institutions' Innovation Cell (MIC)' in 2018 to systematically foster the culture of Innovation amongst all Higher Education Institutions (HEIs). The primary mandate of MIC is to encourage, inspire and nurture young students by supporting them to work with new ideas, innovate and transform them into prototypes while they are informative years.
This year, the Ministry of Education's Innovation Council gave 4 Stars as the highest star rating for the best performing institutions. Out of 2,680 higher educational institutions, 'Four Star' rating has been awarded to 339 institutions.
Vice Chancellor of Galgotias University, Dr Priti Bajaj expressed happiness on this rating and lauded university's innovation council head Gaurav Kumar and his team for their hard work that could bring such laurels.
Suneel Galgotia, Chancellor of Galgotias University also lauded all members of the university and expressed his gratitude towards Education Ministry for awarding the University with acclaimed rating.