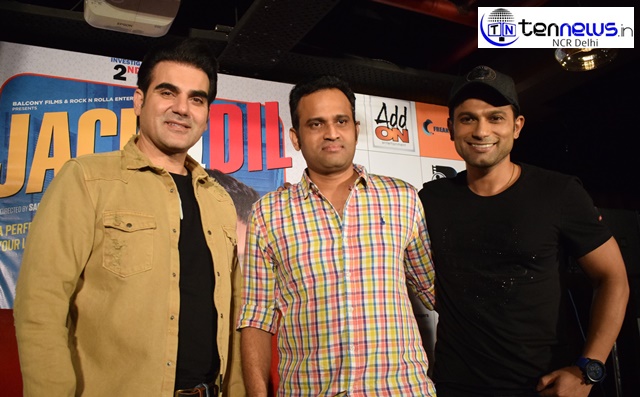 More than just a Rom-Com: Jack & Dil star cast arrive in Delhi for film's promotion
Vishal Malhotra/Photojournalist Rahul Kumar Jha
New Delhi: Yesterday, the star cast of upcoming romantic movie "Jack & Dil" arrived in Delhi for their movie's promotion. Arbaaz Khan, who is performing one of the major roles in this romantic movie was also present at the promo.
Jack and Dil is an upcoming Bollywood romantic comedy film, starring Amit Sadh, Sonal Chauhan, Arbaaz Khan and Evelyn Sharma in lead roles. The film is written by Sanjeev Dutta and directed by Sachin P Karande. The film is being produced by Balcony Films and Entertainment. The official trailer for the film was released on 10 October 2018.
The film will hit silver screens all over India on 2nd November. It is a story of a businessman who is so occupied with his aim to make money noticed a change in the nature of his wife as he didn't give her time because of his busy business schedule. He appointed a detective to spy on his wife after which he came to know that his wife had an affair with a younger man who was at the stage of life where one can't decide what to do.
This romantic and comedy film is going to bring lots of questions in the mind of today's generation.