MoS Finance Bhagwat Karad opens Paperex at India Expo Mart, says lot of scope for paper industry in India
11th May, Greater Noida: On Tuesday, MoS Finance Bhagwat Karad inaugurated the premier exhibition for the paper industry, Paperex 2022 at India Expo Mart.
Inaugurating Paperex 2022, world's largest trade expo on paper and allied sectors, Dr. Bhagawat Kishanrao Karad, Finance Minister (State), Govt. of India assured full support to the paper industry to upgrade its procurement, production and supply chains. Showcasing hi tech, cutting edge technologies across the entire gamut of products and services relating to the Paper and Allied Industries, PAPEREX 2022 World's largest trade show on Paper, Pulp, Paperboard, Packaging, Printing and Publishing Industries is being organized from 10th – 13th May 2022 at India Expo Centre, Greater Noida, Delhi NCR.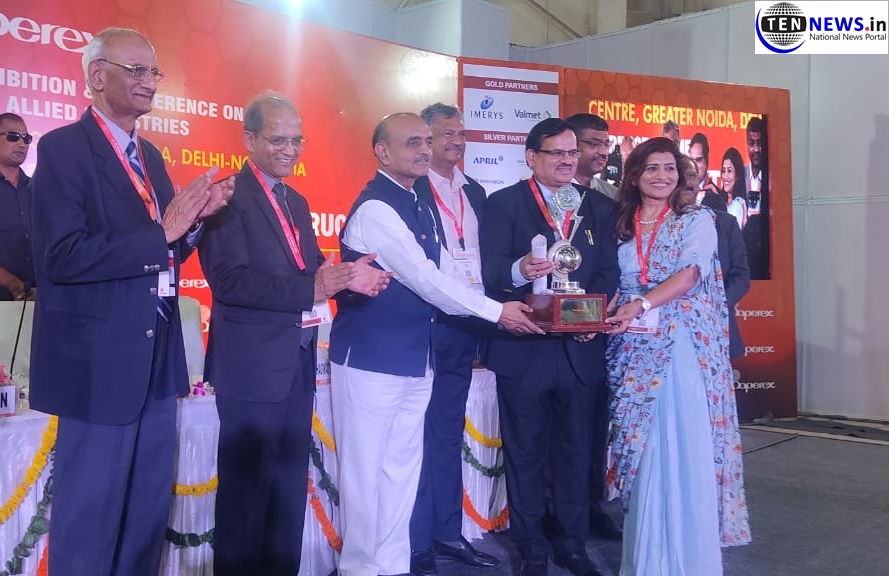 According to Gagan Sahni, Portfolio Director, Hyve India P Ltd, the organizer of this global event, "The domestic packaging paper manufacturing capacity will likely cross 30 lakh mt valued at USD 13 billion by 2024 largely thanks to the rising demand for better quality packaging especially from the Food & Beverages and Personal care industries. The Union government has notified banning single use plastic i.e. manufacturing, import, stocking, distribution, sale and use of single use plastic like earbuds, plastic sticks, balloons, plastic flags, candy and ice cream sticks with effect from July 1, 2022. Paper will be the next best alternative for these products."
More than 500 exhibitors – including some of the biggest international paper manufacturers from 20+ countries – are exhibiting variety of papers, latest technological advancements, machinery and raw material for Paper & Board Manufacturing at PAPEREX 2022. The expo is a being visited by paper & board manufacturers, paper traders, printers, publishers, converter and paper packaging companies, designers for corrugated box & related packaging, investors & promoters. Judging by the visitor count of the inaugural day, this event is expected to attract over 20,000 visitors over 4 days from across the globe offering an unmatched business and networking opportunity.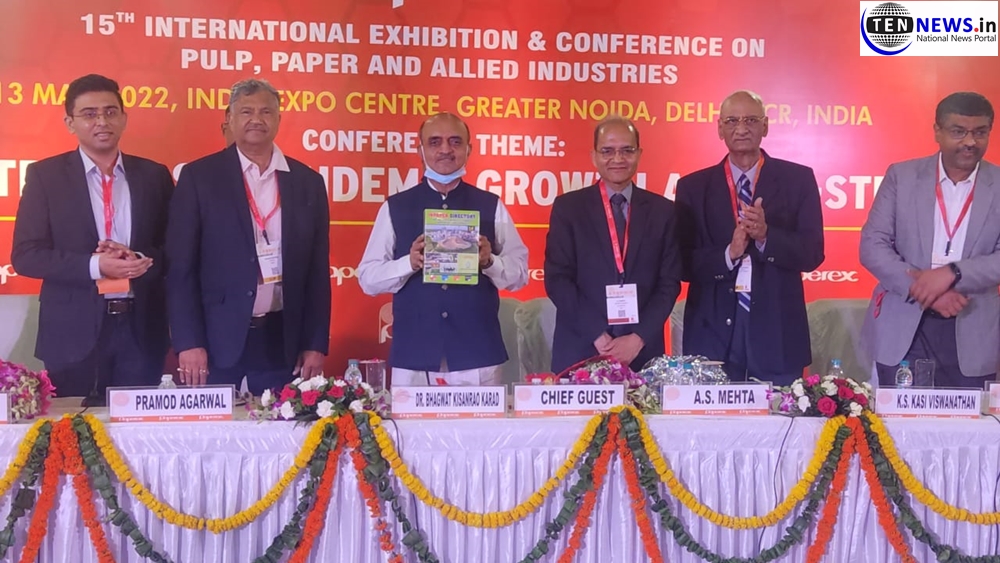 Paper industry has been less affected by recent global triggers like high crude oil price, Russia-Ukraine war or other sky-rocketing commodity prices. What's more with schools/colleges again getting into offline mode, the demand for paper and allied products is shooting up. Environmental issues and use of outdated technology is creating hurdles in the progress of India's paper sector and will be addressed in order to increase the per capita paper consumption in the country from the current 14 kg vis-à-vis the global average of 55 kg.
A major highlight of the show is a path-breaking Conference on "Paper Industry: Post Pandemic Growth and Restructuring" by Indian Agro & Recycled Paper Mills Association (IARPMA) as also a three-day Open Seminar on "Paper – Corrugation, Printing and Packaging Industry" covering key challenges and opportunities. Added attractions are Buyer Delegations from major leading trade associations including IPPTA, IPMA, INMA, IARPMA, FPTA, IRPTA, WPF and more. Given the quality of the visitor buyers from India and abroad, a number of exhibitors are using this platform to launch new products, services and technologies.
The show is being concurrently held with Tissueex 2022, International Exhibition on Tissue Products, Machinery & Technologies as also CORRUGEX 2022, International Exhibition & Conference on Corrugated Box, Machinery, Technology etc. With the continued demand from FMCG, pharma and eCommerce sectors, particularly for packaging paper, the sector is expected to go only one way and Paperex is instrumental in setting new trends in this industry.