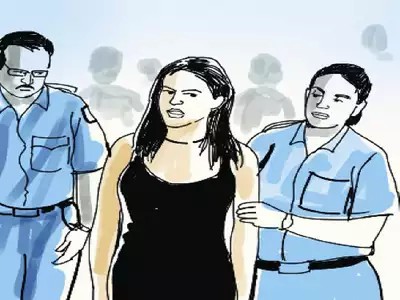 Mother Arrested for Killing Her 3-Year-Old Daughter, Throwing Body from Moving Train
Ten News Network

Rajasthan (India), 20th Jan 2023: In a shocking incident, a married woman and her lover have been arrested for the murder of the woman's three-year-old daughter in Rajasthan's Sriganganagar district.
The accused have been identified as Sunita and her lover, Sunny alias Malta.
According to the police, on the nights of Monday and Tuesday, Sunita strangled her daughter Kiran with the help of Sunny and wrapped her body in a bedsheet. The couple then went to Sriganganagar railway station and boarded a train. When the train reached a bridge on a canal before Fatuhi railway station, they dropped the body from the moving train.
The couple had intended to dump the body in the canal, but it fell near the railroad tracks instead. The body was recovered on Tuesday morning. Sunita has five children, two of whom live with her and Sunny in Shastri Nagar, while the other three live with her husband. After identifying the girl, the police traced Sunita and called her for questioning. During the interrogation, she confessed to killing her daughter, following which the two accused were arrested.
The police are investigating the case, and the motive behind the murder is yet to be ascertained. The incident has sent shockwaves through the community and sparked outrage among the public.