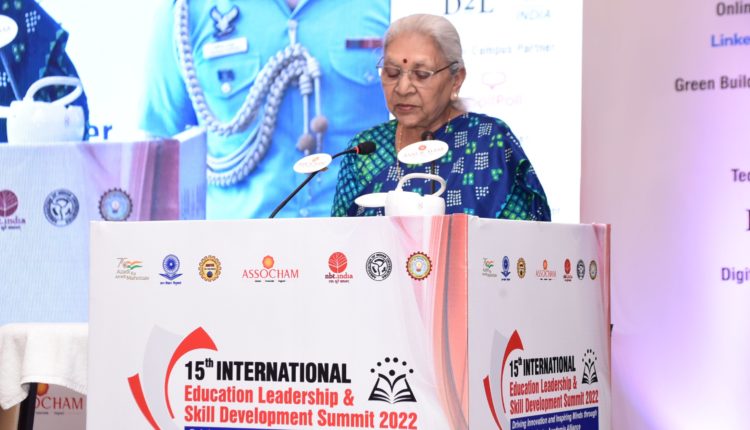 New Delhi, 13 May 2022: The Associated Chamber of Commerce and Industry of India organised the 15th International Education Leadership and Skill Development Summit 2022 on 13th May at New Delhi.

On the theme, "Driving Innovation and Inspiring Minds Through Industry Academia Alliance", the event involved panel discussions on the new education initiatives, redefining the skill ecosystem to harness demographic dividend and the future of higher education in the digital-first ecosystem.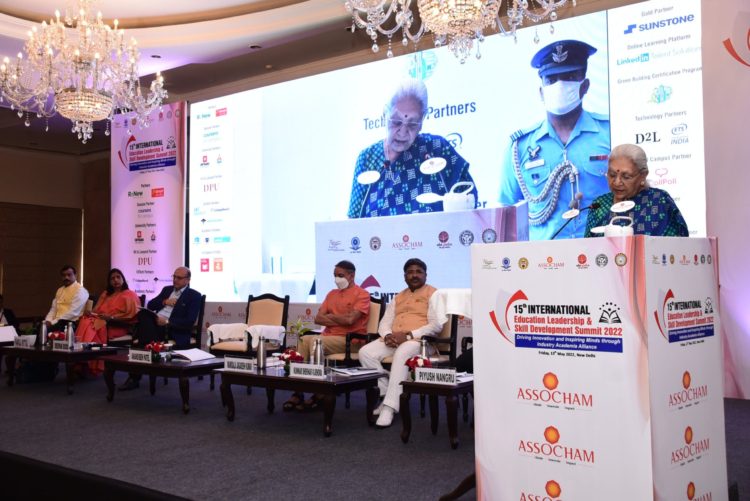 In her address, UP Governor Anandiben Patel said that it is in the leadership of Prime Minister Narendra Modi that the country is undergoing significant changes that are essential for an AtmaNirbhar Bharat to satisfy the country's youth's development goals.
"The New National Education Policy 2020 facilitates the youth to innovate and reach new heights with their talent. Whether it is health, defense, technology, infrastructure or other fields, other countries look up to India. India has to be Atma Nirbhar and it can be achieved by increasing skill development and advanced technology. It is the need of the hour to equip the youth with appropriate skills," she added.
The event was graced by the presence of Anandiben Patel, Governor of Uttar Pradesh, Deepak Sood, Secretary General of ASSOCHAM, Kunwar Shekhar Vijendra, Chairman of ASSOCHAM National Council on Education, Rajendra Agrawal, MP of Meerut among others.