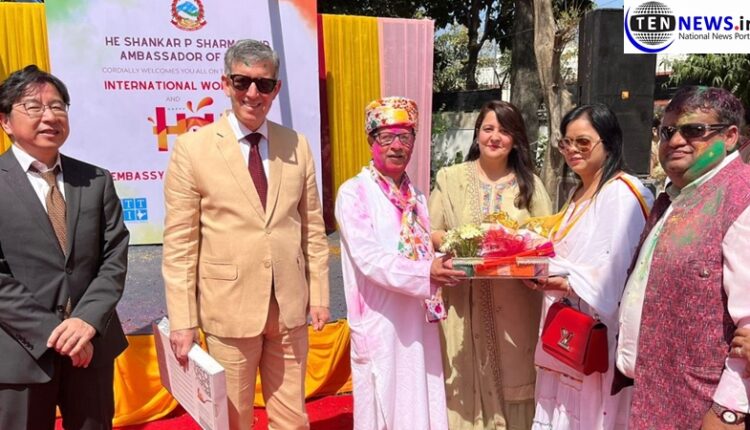 Nepali Ambassador Dr. Shankar Prasad Sharma led the country in wishing Happy Holi to Indians
TEN NEWS NETWORK
By Jyoti Khera
Consulting Editor

New Delhi (09/03/2023): Nepal embassy organised a celebration at their premises on the occasion of Holi and International Women's day. The program was jointly hosted by the ambassador of Nepal H.E. Dr. Shankar Prasad Sharma, and Dr. Gaurav Gupta, Founder President, GTTCI.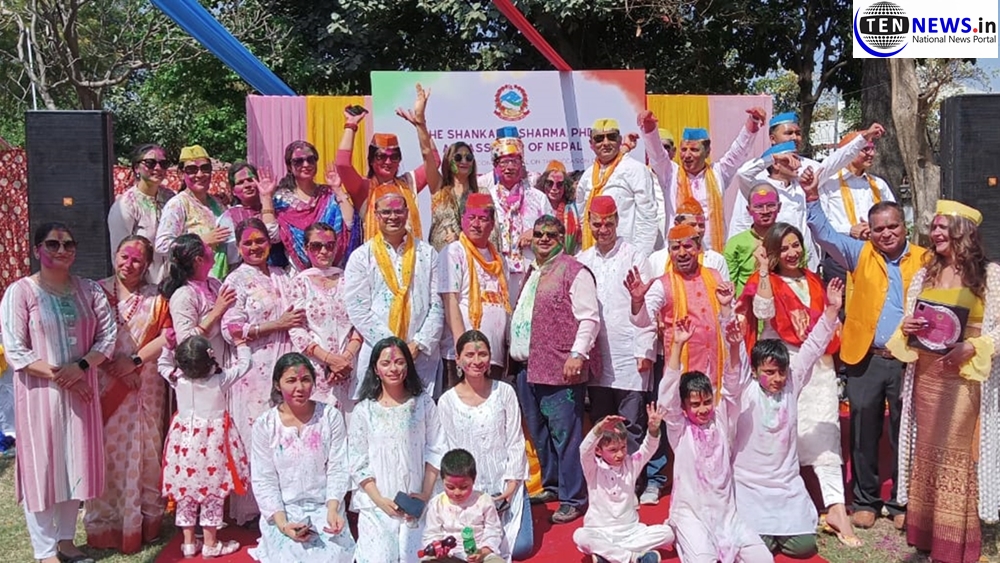 The event was attended by many diplomats , foreign dignitaries, top entrepreneurs, medi and civic society members. The cultural program showcased the traditional Nepalese – Indian music and dance.
Dr Gaurav Gupta spoke to TEN NEWS about the trade relations with Nepal and other countries. He is also the charter president of Lion's club Delhi and honoured many Lion's club members and women at the occasion.
The highlight of the day was the ambassador of Nepal HE Mr. Sharma who personally wished and mingled with the assembled guests. He put colour on them and whole heartedly took part in the festivities. Mr. Sharma also spoke to TEN. NEWS on the occasion about Nepalese Indian collaboration in the sectors of connectivity, energy and electricity etc. He said basically Nepal and India are one people with shared aspirations, culture and traditions.
It was a great message of hope for the two dear neighbours that have historically been the greatest allies.
HE Ambassador of Nepal and GTTCI Celebrates Holi with Diplomats and Dignitaries | Photo Highlights