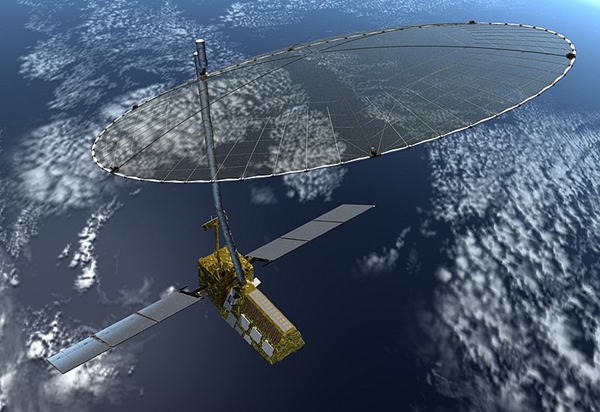 ISRO Receives NASA-ISRO SAR Satellite for Global Mapping and Earth Monitoring
Ten News Network
Delhi (India), March 9, 2023: The joint project of the Indian Space Research Organization (ISRO) and NASA, the NASA-ISRO SAR (NISAR) satellite, has been handed over to ISRO.

The satellite, which operates in low Earth orbit, is designed to map the entire globe in just 12 days. It will provide consistent and precise data for monitoring changes in Earth's ecosystems, vegetation biomass, ice mass, sea levels, groundwater, and natural hazards, including earthquakes, tsunamis, volcanoes, and landslides.
NISAR carries dual-band Synthetic Aperture Radar (SAR) technology, including L and S-band SAR, which uses the Sweep SAR technique to capture high-resolution data and produce large swathes. The observatory consists of the SAR payloads mounted on the Integrated Radar Instrument Structure (IRIS) and the spacecraft bus.
NASA's Jet Propulsion Laboratory (JPL) in Southern California has been integrating and testing NISAR's two radar systems, the L-band SAR provided by JPL and the S-band SAR constructed by ISRO, since early 2021. The SUV-sized payload was transported in a special cargo container for a 14,000-kilometer journey to Bengaluru.
The final integration of the satellite will be carried out at the U.R. Rao Satellite Centre in Bengaluru, and the satellite is scheduled for launch in 2024 from the Satish Dhawan Space Centre in Sriharikota.